About This Event
All tickets on the floor & mezzanine are general admission, standing room only. Limited seating will be available on both the floor & mezzanine on a first come, first served basis.
--
This show currently has no COVID safety requirements for attendees. This is subject to change. If this changes we will be sure to update this page as well as notify all ticket buyers via email.
Artist Info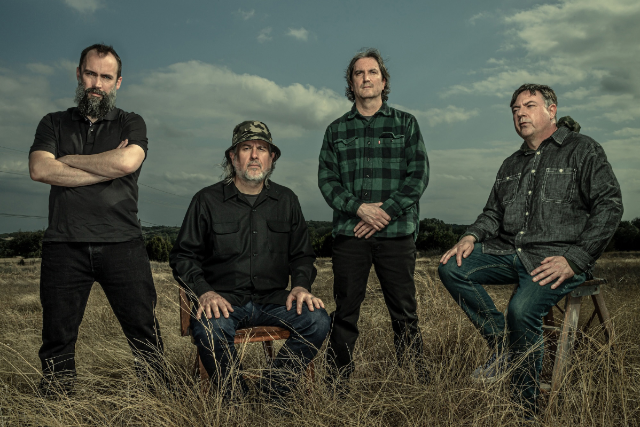 Clutch
Formed in 1991 in Germantown, MD, Clutch features Neil Fallon (vocals), Tim Sult (guitar), Dan Maines (bass), and Jean-Paul Gaster (drums).
The band built a local following through constant gigging. After releasing the classic 7" single "Pitchfork," the band caught the attention of Earache Records. Earache released the legendary Passive Restraints EP. Shortly after the release of Passive Restraints, EastWest Records signed the band. Their debut LP, Transnational Speedway League..., followed in 1993.
A self-titled album appeared two years later on Atlantic Records and afforded Clutch their first mainstream exposure, as the label released a trilogy of psychedelic-tinged singles, "Big News," "Spacegrass," and "Escape from the Prison Planet."
A lengthy and very successful North American tour with Marilyn Manson put an exclamation point on this early part of Clutch's career.
The band jumped to the larger Columbia label for 1998's Elephant Riders.
Clutch re-joined the Atlantic ranks in 2001 for their 4th studio album, the six-figure selling Pure Rock Fury. The band enjoyed their first Top 40 single, "Careful With That Mic." A year later, however, the band was tortured with label problems, and it was three years before the sonically brilliant Blast Tyrant was released by indie label DRT Entertainment.
In the meantime, the band had self-released the studio album Jam Room, and their first concert release Live at the Googleplex on their own River Road Records. These two pieces would eventually see the surface through Megaforce Records a few years later.
The 36-month period from 2004 to 2007 saw heavy, non-stop touring of North America and England, mainland Europe, the Scandinavian territories, and Australia. The band was now in top playing shape and writing the most challenging material of their career. With a decade of experience behind them, Clutch was now passing or outlasting most of their mid/late 90's contemporaries.
Clutch's 7th studio album, 2005's Robot Hive/Exodus (DRT), produced by J. Robbins, was another breakthrough release, showcasing a diversity most rock bands could never dream of pulling off.
2007's From Beale Street to Oblivion took off where RH/E's final track "Gravel Road" left off. A hardened, simple blues approach with power took the former Germantown High School compatriots to the next level. The album's lead single, "Electric Worry," wasn't just another successful Top 40 rock single, with its anthem-like chorus and high energy guitar jam/drum solo climax making it an instant Clutch classic.
In 2008 the four band members and longtime manager Jack began forging plans for the Clutch owned and operated label, Weathermaker Music. Initially self-distributed, Weathermaker Music quickly found a home at Sony/RED Distribution. Since 2013 the label has been distributed via Rough Trade Distribution/Believe and its sub-distributors in Europe.
Clutch's 9th studio album, Strange Cousins From the West, was released in 2009. It debuted at No. 37 on the Billboard charts, initially becoming the best-selling Clutch release of their storied career.
In 2013 Weathermaker Music released Earth Rocker, which went straight to No. 1 in the Billboard Top Hard Rock Albums, No. 6 in the Billboard Top Rock Albums, and No. 15 in the Billboard Top 200. "Earth Rocker" has been described as heavier and faster than the preceding albums.
Clutch released their 11th studio record, Psychic Warfare, in 2015 via Weathermaker Music. The album reached No. 11 on the Billboard 200 and No. 1 on both the Hard Rock and Rock charts.
On September 7, 2018, Weathermaker Music released the 12th Clutch album, Book of Bad Decisions. The album charted No. 1 on the Billboard Hard Rock Charts and came in at No. 16 on the Billboard 200. Simultaneously the album entered various European and Australian charts. Rolling Stone described Book of Bad Decisions as "bathed in the grit and liberal fuzz tone that have made their live shows legendary." Clutch had become recognized as one of the best rock acts of the modern era.
Decades of global touring have been one of the main drivers of Clutch's success. Whether in club shows around the world, or big festival appearances on several continents, fans love and continue to support this band. The global pandemic may have halted the band's live appearances over the last 21 months, but Clutch is now back on the road, with a new album expected for 2022. Stay tuned.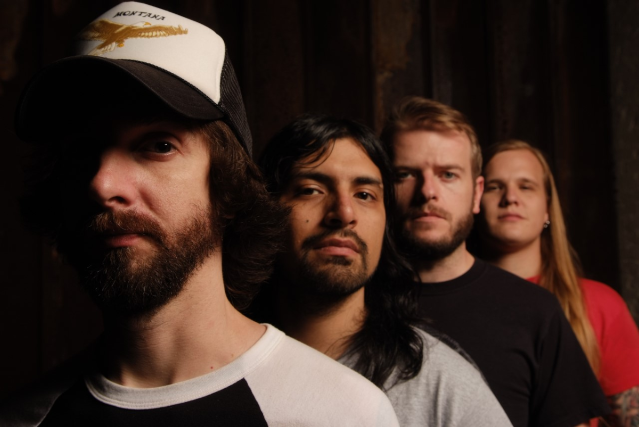 The Sword
A doomy, retro-metal four-piece hailing from Austin, Texas, the Sword draw from a wide array of influences and hard rock subgenres. Combining lyrical themes from fantasy and science fiction, the band emerged in 2006 with the Black Sabbath-leaning Age of Winters. They adopted a more traditional hard rock style for 2012's Warp Riders, an aesthetic that carried over to subsequent efforts like the elemental High Country (2015) and the bluesy, fuzzed-out Used Future (2018), albeit with elements of stoner and progressive metal tossed in for good measure.
First conceived in 2003, the Sword really hit their stride about a year later, when founding vocalist and guitarist J.D. Cronise joined forces with guitarist Kyle Shutt, bassist Bryan Richie, and drummer Trivett Wingo, and made a much raved-about appearance at Austin's famed SXSW festival. National touring stints with everyone from Clutch to indie rock darlings ...And You Will Know Us by the Trail of Dead followed, and by mid-2005, the Sword had been picked up by New York-based indie label Kemado Records, with their debut album, the critically acclaimed Age of Winters, appearing early the next year. Before completing their second long-player, they contributed two songs (one original and one Led Zeppelin cover) to a split 12" EP with Swedish heavy rockers Witchcraft in November 2007. Gods of the Earth arrived in spring 2008 and became the band's first release to make an appearance on the Billboard Top 200 chart.
Changing their muse from fantasy to science fiction and their sound from metal to hard rock, the Sword released Warp Riders in 2010, a concept album featuring an original narrative written by the band. In 2012 they came back from their sci-fi journey with their well-received fourth full-length, Apocryphon, which blended the fantasy elements of their earlier work with a more far-out, metaphysical vibe. The group further tweaked their sound for 2015's High Country, eschewing some of the heavier doom metal tendencies of prior outings for a more streamlined, Southern hard rock feel. Low Country, a companion LP that saw the Sword further strip back their sound and deliver new acoustic versions of the songs from High Country, followed in 2016. The following year, the band issued their first concert album, Greetings From, which was recorded in 2016 during their fall tour supporting Opeth.
The group released the single "Deadly Nightshade" in January 2018, ahead of the release of the Tucker Martine-produced full-length Used Future, which leaned hard into brooding '70s hard rock and arrived later that March. In 2020, the Sword issued a massive two-part rarities compilation and career overview. The first installment, Conquest of Kingdoms, delivered a three-LP set of live, non-album, and previously unreleased cuts, while the second version, the three-disc Chronology 2006–2018, which also featured everything on the vinyl-only release, added 26 of the band's best-loved album tracks to the collection. ~ Eduardo Rivadavia & James Christopher Monger, Rovi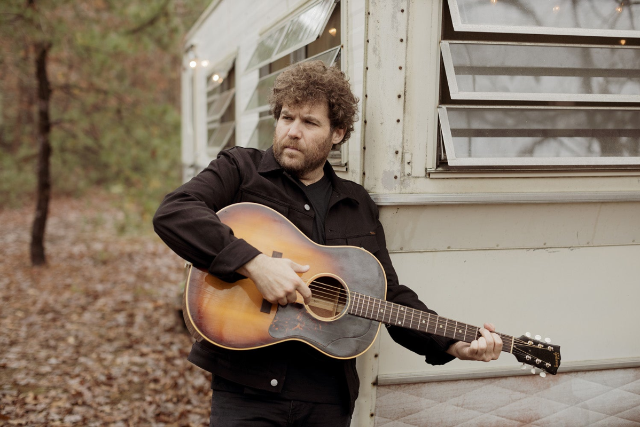 Nate Bergman
So you wake up one morning and ponder what got you to this point - you think about the time you played Red Rocks, you think about all those tours you did from arena's with Sublime, theatres with The Wailers, clubs with Bad Brains. You think about going to Jamaica and recording with Steel Pulse. You think about the phone call when Lee Scratch Perry called you up and asked you to be the band leader in his backing band. You then think about that major label record deal you signed once and you strap on your one life extravagance, your $350 dealer boots that you bought in London Town and head out into the murky underbelly of the Washington DC 'open mic' scene to play your songs to empty bars, sharing the stage with desperate civil servants, government spooks, press secretaries and lobbyists all paying penance for their day jobs. You don't reveal your big secret to any of them that you are leaving in three weeks for your debut solo tour of Europe opening for two 90's Rock stars you know nothing about. You go to Europe and rent a $28 dollar per day mini van that is converted into the worlds worst RV. Sweden goes amazing - sold out. The world is now your oyster. A pandemic hits and your dip shit president, aided by your stage sharing open mic (day time) bureaucrats close down all American borders. You find yourself stuck in Europe so you drive yourself to Manchester, England and wallow in the misery of streets tarmac'd by The Smiths and Joy Division and check into a recording studio. Each morning you call the airline and the embassy - 'is today my day to get back to DC?' - 'Nope?' - 'OK - Press record' You finally make it home and you have a bunch of new material in the can. You turn down the one job that is offered to you (working the graveyard shift as a DJ at Washington DC's nicest strip club and on alternating nights, at the districts worst one) and instead focus your time hanging out with your friend Rona Rawls at the infamous African Diaspora warehouse / cultural center / clothing label - Adawoa Kwabena, working on music. You get another friend Deborah Bond (from the legendary British soul / r&b band Incognito) involved and you form the indivisible trio Metaphysical Change together. You set about trying to create the world's first Soul-Ghanian, Country and Western, Americana, Psychedelic Pop band. Soon thereafter, your musician friends, far and wide – from members of My Chemical Romance to Blackberry Smoke to the American Classical Orchestra to The Wallflowers hear the music and they all want in. You send it to three time Grammy winner Vance Powell - he suggests that he should be pressing record and you get to work down in Nashville. In the period since the March lockdown, the three of you successfully write and record the definitive Soul-Ghanian, Country and Western, Americana, Psychedelic Pop record. You sign a deal and...........