About This Event
All tickets on the floor & mezzanine are general admission, standing room only. Limited seating will be available on both the floor & mezzanine on a first come, first served basis.
--
This show currently has no COVID safety requirements for attendees. This is subject to change. If this changes we will be sure to update this page as well as notify all ticket buyers via email.
Artist Info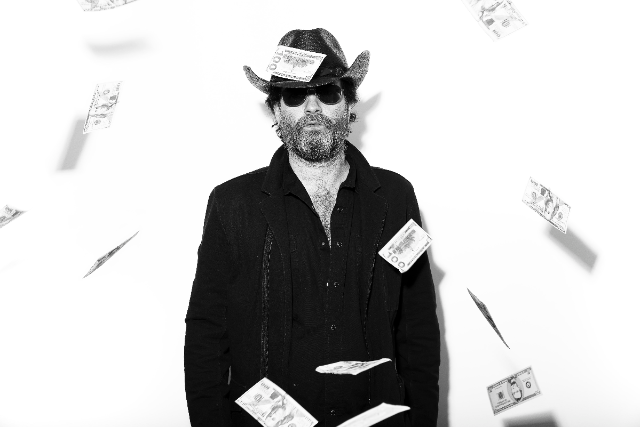 Wheeler Walker Jr.
That sound you hear is the entire city of Nashville wetting their pants – some in excitement, most in fear – because Wheeler Walker Jr. is back. After months in legal limbo due to his involvement in the January 6th Capital riot, Wheeler is ready to announce his new album, "Sex, Drugs & Country Music" that many are already calling the greatest country album of all time.
Since he disappeared 4 years ago, many thought Wheeler was finished. But a strange thing happened after he left. He only got bigger. His mystique grew, his popularity surged and his music was consumed to such an extreme that he was the 3rd most streamed country artist in the world in 2021. (A fact Music Row is trying to keep quiet… artists that speak their minds have a tendency to be ignored by Nashville's top brass). His fanbase grew exponentially as well. Count among his new fans Killer Mike, Snoop Dogg... and even another "poet of his generation" …
Wheeler blushes and laughs at the mention of Bob Dylan. "How'd you find that out! I didn't tell anybody! Must've been someone on his side who leaked it." When pressed for more details, Wheeler continues… "When Bob Dylan calls you it's not like when a normal person calls… it's an event. It's planned. You have to wait by the phone, a bunch of his people get you ready… and then Dylan gets on and just laughs and he told me he 'got it' and he's a huge fan and listens to my albums on repeat. I love Dylan, and it was cool, but he's just a human. No different to me than when Billy Joe Shaver called me up a few years back. I stole more licks from Billy Joe, so that one might've been even cooler, all things considered."
Out of the touring game for almost half a decade, Wheeler decided to celebrate the new record with a show at the Ryman, "the mother church of country music."
"When I started, I was told they'd never let me play there, and if I did, I'd only sell ten tickets. Then I sold the place out in 24 hours" Wheeler brags. He continues, "If it pisses people off, good. More people should be pissed off about the sorry state of country music today."
One listen through "Sex, Drugs & Country" reveals where Wheeler's unrivaled confidence comes from. Once again produced by Dave Cobb (except the song "God Told Me To Fuck You," which was produced by someone else) and recorded at historic RCA Studio A, the album is a loud, unapologetic roar of a comeback. Wheeler explains, "I figured if I'm gonna save country music, why not save Rock 'n' Roll too while I'm at it?"
Then Wheeler gets serious: "The last couple of years have been tough. We lost Billy Joe. We lost Norm. I lost a lot of people close to me. But they wouldn't want me to make a downer of an album. No one wants to hear another sad album about the pandemic or Adele's stupid divorce that no one cares about."
With songs like "Fucked By a Country Boy," "Sluts In Heaven" and "Honky Tonk Whore," nobody's going to have to worry that Ol' Wheeler's gone soft.
Then Wheeler cuts to the chase: "I haven't become the hottest thing in Nashville because everybody else here sucks. They do, and that certainly helps. But I've become the biggest name in country music because I'm the best one doing it. I used to be the best, and now I'm even better. Which even I didn't think was possible."
"Sex, Drugs & Country Music" is out April 15th on Wheeler's own Pepperhill Records and distributed through Thirty Tigers. Try listening to it without shitting your pants. We dare you.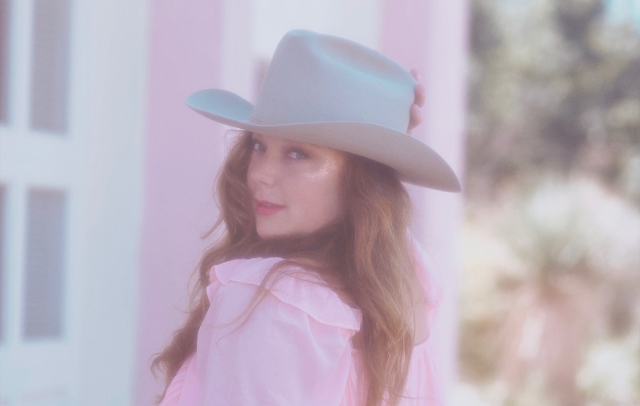 Kaitlin Butts
Way out on the Western plains, you can see storms make their way across the horizon. Lightning strikes brighten darkened masses of fearsome clouds as they roll on down the line. They sway and swirl giving the promise of rain. They thunder and clap with threats of hail or worse.

Kaitlin Butts is a thunderstorm. A tornado warning. The siren wail of a small town's caution system still in use. Behind her flowing locks of auburn hair, Oklahoma twang, and wry grin, grows a demanding voice and equally devastating storyteller. This high-rising Oklahoma native is steadily blooming into a quick-witted writer who has the ability to pick the right details to make a song and story believable and real.

She shifts between infectious Cosmic Cowgirl flare with lush desert-swept pastels, desired & heartfelt tearjerkers, and hard-bitten & calloused murder ballads. Through them all, she exhibits a knack for character and a nose for narrative. They come in like a summer shower patting down the dust. Other times, Butts is torrential downpour wreaking havoc.