About This Event
All tickets on the floor & mezzanine are general admission, standing room only. Limited seating will be available on both the floor & mezzanine on a first come, first served basis.
--
This show currently has no COVID safety requirements for attendees. This is subject to change. If this changes we will be sure to update this page as well as notify all ticket buyers via email.
Artist Info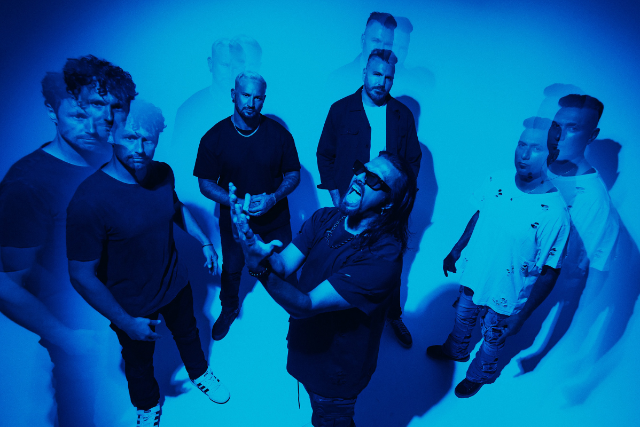 Pop Evil
POP EVIL has been a staple at major festivals and in theaters and clubs for over a decade, despite the group's relative youth. As they've ruled the roost with No. 1 Billboard Rock singles like "Trenches", "Deal with the Devil", "Torn to Pieces", "Footsteps", and "Waking Lions", they've taken their inspired message to the people, on tours with modern rock titans and veteran acts alike. The band bunkered down in Los Angeles in the winter of 2019 to put the finishing touches on the yet to be titled new album due out later this year via Entertainment One (eOne). The band also enlisted new creative teams of producers and collaborators to emphasize the uniquely varied aspects of the band's sound. As "Let The Chaos Reign" and "Work" might suggest, the contrast and fearless genre-defying cross-cultural pollination have never been stronger than on album number six. The preproduction process yielded close to 30 songs, whittled down to the most potent 12 that represent everything POP EVIL is about.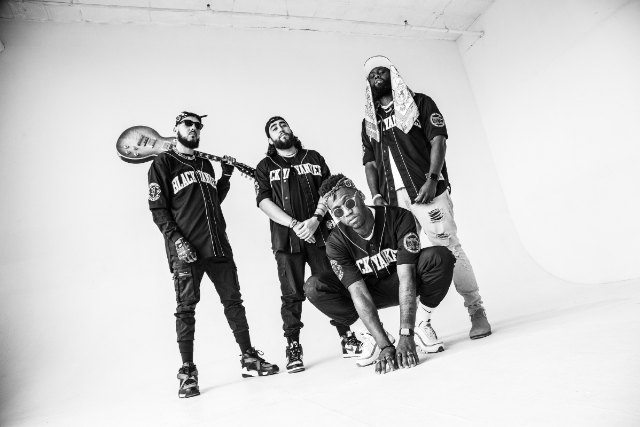 Oxymorrons
When you think about Alternative music Oxymorrons undoubtedly come to mind. The New York-based boundary-pushers have made a name for themselves in the spirit of change - building a movement from years of being told they were too rock for hip-hop, too hip-hop for rock. They boldly committed to creating music that defies arbitrary rules of classification, cementing the band as early pioneers of the modern genre-blending revolution.
Oxymorrons are no stranger to the big stage. They have toured and shared the stage with the likes of Lupe Fiasco, Fever 333, Fishbone, Gym Class Heroes, OutKast, Neck Deep, Waka Flocka, Antiflag, Rihanna and more. They have also graced the stage at notable festivals such as Riot Fest, AfterShock, Warped Tour, Afro Punk, Firefly, SummerFest and Funkfest to name a few. Their high energy performance and versatile sound makes for a potent combination that never disappoints.. They have received co-signs from Billboard, Kerrang!, The Fader, Alternative Press, Complex, Hypebeast, Ebro of Beats 1 Radio, Daniel Carter BBC1 Radio and many more. They have also found synergy in brand partnerships with Dr Martens, HUF, Microsoft, Taco Bell, Hot Topic and beyond.
As one of the acts in Jason Butler's (Fever 333) Artist Collective '333 Wreckords Crew', Oxymorrons have expanded their sound with the release of their EP 'Mohawks & Durags', putting forth a Creative, Powerful and Unique sound thats much needed in not just the Alt-space but music in general. "We have a lot to say with Mohwaks & Durags, and it's more than just content, it's about what it represents in a space we and many other BIPOC artist have faught so hard to again acceptence in. Says Dee. It aligns with the movement regardless of who accepts it or not.
Although 2021 was the year of uncertainy, it was still a very productive year for Oxymorrons. They expanded their fan base by releaseding an EP and crushed two national tours during the fall. They're now in prime position to bring the noise in 2022. Be on the lookout for their next single and much more....you have been warned.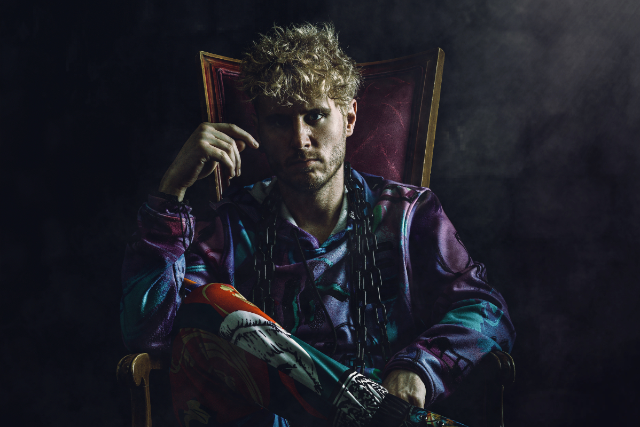 Zillion
Survive.
Not much grows north of the Arctic Circle, except dreams and psychosis. Born to an Alaskan drug house protected by a pet wolf, Zillion nurtured both. It's the classic call to all who destroy or create. Tell your story or your story tells you. Zillion learned to surf his avalanche, to climb out of the belly of the whale, and turned his dirt into fertilizer to grow something that only blooms in the face of darkness.
Trauma frames existence.
This awakening birthed a dark genre-less musical journey that explores the pliability of the human mind, the ringmasters we espouse as gods, the fragility of innocence and beauty, and the polarity of our emotions and the distortions they illuminate. It spawned a show, as if Cirque Du Soleil hired Andre Leon Talley and David Lynch as co-artistic directors. Zillion redefines live theater as Alive Theater. Sight, sound, smell, touch, and a story that pollutes your soul, dropkicks your gut, and highjacks your imagination, altering you forever.
Chaos chases nothingness.
Zillion is a puzzle to solve, a magic trick to be revealed, a doorway into a mad world that defiantly makes more sense than the one we live in. It's a preying canid on stage, stalking us like our DNA, haunting us in our hometowns, possessing us through the people we love. If all the world's broken toys made a community, Zillion would be their playground.
Walls become doors.