About This Event
All tickets on the floor & mezzanine are general admission, standing room only. Limited seating will be available on both the floor & mezzanine on a first come, first served basis.
--
This show currently has no COVID safety requirements for attendees. This is subject to change. If this changes we will be sure to update this page as well as notify all ticket buyers via email.
Artist Info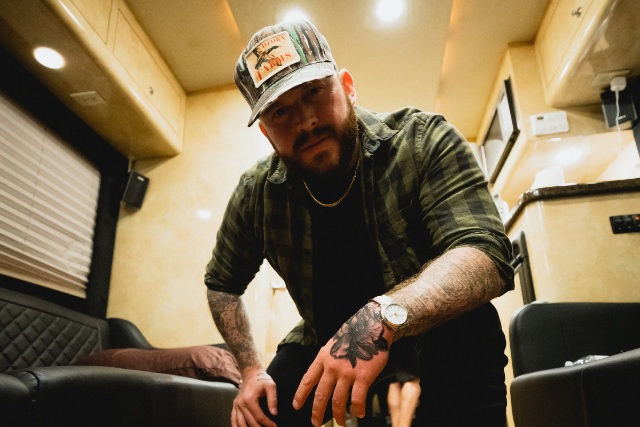 Jon Langston
Jon Langston grew up in Loganville, GA, listening to music by his heroes Alan Jackson and the Eagles.He played football, eventually earning a Division 1 college football scholarship.Jon always thoughtfootball would a part of his life, but after his sixth concussion left him blind for fifteen minutes, hisfootball career ended abruptly. So, he picked up his guitar which he hadn't touched since the eighth gradeand re-taught himself how to play.Playing open mic nights and working on his songwriting eventuallylead to the 2013 release of self-penned, "Forever Girl," the first song he ever wrote.That release kickedoff his music career which has culminated in sold out shows across the country and over 500 millioncareer streams.Jon opened for Luke Bryan onhis Farm Tour in 2017, which was a full circle momenthaving attended as a spectator of the Farm Tour only a few years before in Athens, GA. He was invited toperform on the tour again in 2018 and joined Luke in support of his Sunset Repeat Tour in 2019.Jonsigned a publishing deal with Sony ATV, management with KP Entertainment, and is the first artistsigned under Luke Bryan's new Label 32 Bridge Entertainment with EMI Records Nashville.Jonreleased his highly-anticipated EP,Now You Know,featuringsix original songs all written byJon.Jon'sdebut major label single, "When It Comes To Loving You" reached No. 1 on the all-genre iTunes Chartand his single "Now You Know" reached the Top 30 on the radio charts.Jon releaseda pair of new songs,"Happy Ever After"and "Try Missing You," bothofwhichhighlight Langston'ssongwriting and hisclassic country influences.