About This Event
All tickets on the floor & mezzanine are general admission, standing room only. Limited seating will be available on both the floor & mezzanine on a first come, first served basis.
--
This show currently has no COVID safety requirements for attendees. This is subject to change. If this changes we will be sure to update this page as well as notify all ticket buyers via email.
Artist Info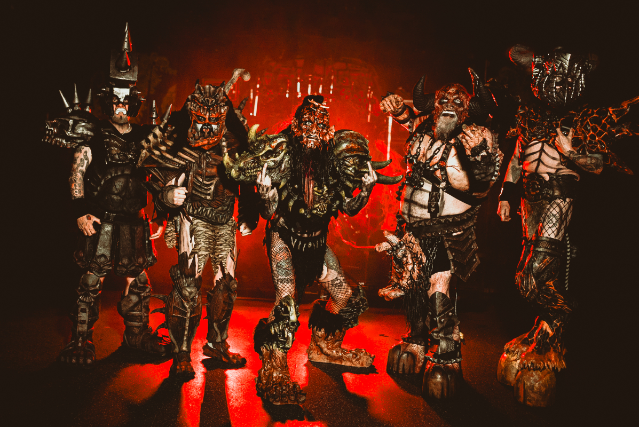 GWAR
The story of GWAR is carved across the history of this hopeless planet, but GWAR themselves are not of this world… Their story begins far past Uranus, in the deepest reaches of space, where the beings known as GWAR were warriors in the Scumdogs of the Universe, an elite fighting force in the army of the Master of All Reality. But GWAR proved too reckless and powerful, and after a series of tragic but hilarious blunders, they were banished to the furthest reaches of the galaxy, with orders to conquer an insignificant backwater prehistoric mud ball known as the planet Earth. Once here, GWAR, the original Ancient Aliens, shaped the face of the globe, wiping out the dinosaurs, and mating with apes to create the human race. Having accidentally given rise to all human history, the Master of All Reality froze them in Antarctic ice where they could do no more harm. It was there they were discovered by a shady entrepreneur known as Sleazy P Martini, who sat the band down in front of professional wrestling, late-night horror movies, heavy metal music, and a steady diet of crack cocaine until GWAR became the cultural force they are today!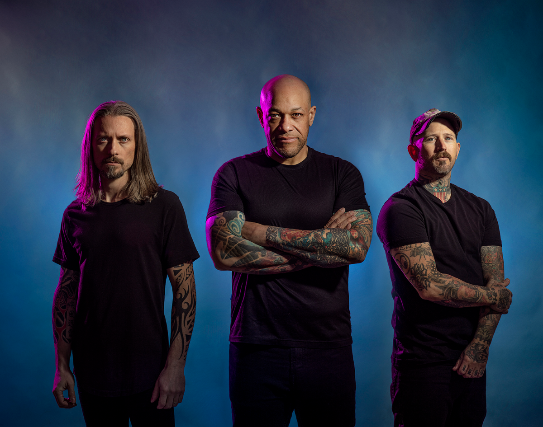 Light The Torch
Since emerging in 2018, Light The Torch have grown stronger in lockstep together as a band and as friends. Through this growth, the Los Angeles trio—Howard Jones [vocals], Francesco Artusato [guitar], and Ryan Wombacher [bass]—only enhanced their signature sound. Upheld by head-spinning seven-string virtuosity and skyscraping melodies, the group crafted twelve no-nonsense anthems on their 2021 second full-length album, You Will Be The Death of Me [Nuclear Blast].

The group shot out of the gate as a contender on their full-length debut, Revival. It bowed at #4 on the Billboard US Independent Albums Chart and at #10 on the Hard Rock Albums Chart in addition to receiving acclaim from Revolver, Outburn, and many more. "Calm Before the Storm" racked up a staggering 14.5 million Spotify streams, while "The Safety of Disbelief" remains one of SiriusXM Octane's all-time most requested songs. They toured North America and Europe with the likes of Trivium, Avatar, In Flames, Ice Nine Kills, Killswitch Engage and August Burns Red to name a few.

The guys returned to Sparrow Sound in Glendale, CA in late 2019 to once again work with the production team of Josh Gilbert and Joseph McQueen [Bullet for My Valentine, As I Lay Dying, Suicide Silence]. This time around, they also welcomed Whitechapel's Alex Rudinger on drums.

In the end, the bond between Light The Torch burns brighter than ever in the music as they deliver a definitive statement with You Will Be The Death Of Me.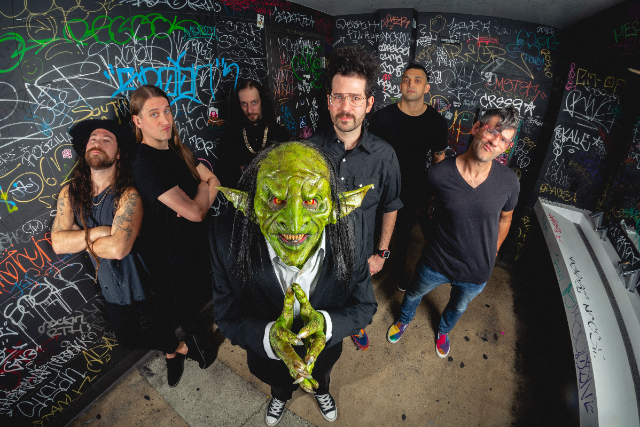 Nekrogoblikon
The self-proclaimed "Kings of Goblin Metal," Los Angeles, California's Nekrogoblikon are melodic hard rock pranksters who deploy gnarly death metal earworms filled with crafty hooks, claw-pumping choruses, lightning-fast riffs, and over the top, EDM-style keyboard flourishes. With their ostentatious costumes and goblin hypeman, the band takes cues from hyperbolic horror-metal enthusiasts like GWAR, Finntroll, and Dethklok, while maintaining an affable, self-referential sense of humor. The group's early outings, like 2007's Goblin Island, were largely low-fidelity affairs, but by the early 2010s Nekrogoblikon were operating at a far higher technical level, and employing a rotating cast of talented players.
Founded in 2006 by Nicky Calonne (vocals, keyboards) and Tim Lyakhovetskiy (guitar), the duo self-produced their debut album, the relatively lo-fi Goblin Island, in Lyakhovetskiy's basement. The LP was released in 2007, and an expanded lineup was quickly assembled to help flesh out the fledgling group's audacious live shows. The more technically proficient Stench arrived in 2011, and included the single "No One Survives" -- the video became a viral hit. The Power EP was issued the following year, and in 2014 the band joined Limp Bizkit, Crossfaith, and HECK on the Kerrang! Tour. In 2015 they released the concept LP Heavy Meta via their own Mystery Box label, and in 2018 Nekrogoblikon issued their fourth studio long-player, Welcome to Bonkers. - from AllMusic.com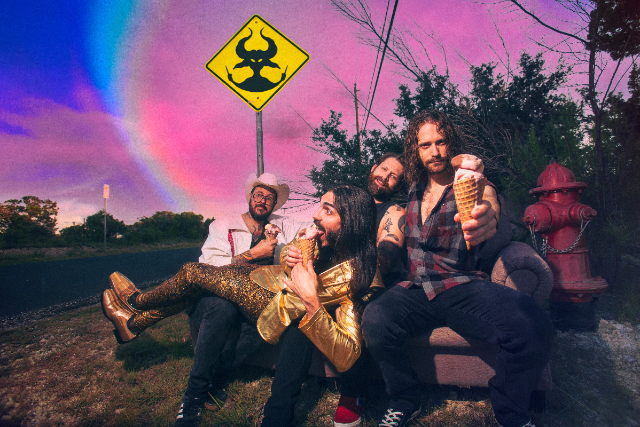 Crobot
Riff-monsters Crobot conjures up the kind of rock 'n' roll that has grooves so powerful they throw you around the room and hooks high enough to shake the heavens. They take the sweet-sounding nectar of the gods and pour it down your throat until you're wailing along like a banshee.
With tens of millions of streams, countless shows and acclaim from the likes of Metal Hammer, Classic Rock, Kerrang, BBC Radio, SiriusXM Octane, Loudwire, Guitar World and more, Brandon Yeagley [vocals], Chris Bishop
[guitar], Tim Peugh [bass], and Dan Ryan [drums] realize their vision like never before on their fifth full-length, Feel This [Released June 3 via Mascot Records].
Feel This is the follow-up to 2019s Top 10 Heatseekers album Motherbrain – whose cumulative streams have surpassed 30 million. 20 million of which were for the goliath single "Low Life" – a US Top 10 at active rock radio on the Billboard Mainstream with a 29-week run.
"This is the record we've been wanting to do ever since we started," exclaims Brandon. "We've always thought of ourselves as a live act," he continues. "When Jay Ruston described his process of recording, we were beyond excited about getting in and getting our hands dirty. It involved performing live as a unit and finishing all instruments on a song before moving on to the next. We recorded 16 songs in 21 days, which is a feat in itself."
Feel This is a tale of perseverance. "Through constant struggles, we learn more what it's like to be human. Our shortcomings and strengths alike make us a unique species," Brandon reflects. "Feel This very well may point to our biggest strength of all, our ability to feel emotion (for better or worse)."
Human nature is threaded throughout the album, from volatile relationships ["Dizzy"] to imperfections and learning from mistakes on "Holy Ghost." Its warbling harmony wraps around the wah-drenched guitar straight out of Seattle; Brandon's grunge-y wail rings out on the hook, "I am not the holy ghost. I won't ever save your soul." There's "believing in something so much" on "Set You Free," which spirals towards a seismic crescendo and emotionally charged guitar lead from Bishop.
Around the psyche-digging lyrics, they are never far away from thunderous rock 'n' roll. "Electrified" kickstarts the album as a rip-roaring livewire anthem. "It's your classic rock 'n' roll tune about Frankenstein boots and being invincible!" Brandon says. There's an epic anti-hero tale on "Without Wings," and then there's "Dance with the Dead." Forgetting your troubles over an irresistible groove, the song struts with high-register harmonies and the infectious chant of "Let's go dance with the dead. They know how to kill it!"
"Golden" is a soaring homage to a god-gone-too soon. "When it came to the lyrics, we collectively wanted it to be a tribute to Chris Cornell," says Brandon. "We're so influenced by everything he and Soundgarden have done. We ran with the song in honor of his legacy."
They made waves with Legend of the Spaceborne Killer [2012], Something Supernatural [2014], and Welcome To Fat City [2016]. However, Motherbrain [2019] represented a high watermark. They've crisscrossed the US and the world in road-warrior style, playing with the likes of Anthrax, Black Label Society, Chevelle, Clutch, Volbeat and more. They've lit up festival bills and the annual Shiprocked! Cruise. "We tour the pockets off of our pants and sleep in our van for half of the year. To some, that may seem like misery, but to us – it's Heaven baby!" the frontman says. Something they highlight on the new song, "Livin' on the Streets".
2019 ended with a US tour supporting Steel Panther, and then Covid19 punched the world in the face. As the Global Pandemic descended upon us, Chris and Dan hunkered down in Austin to jam and cut demos, sending ideas to Brandon back in Pennsylvania. 2021 saw the boys enter Orb Studios in Austin with producer Ruston [Stone Sour, Anthrax, Steel Panther]. Since the world has begun to open up, the band have not stood still. Rat Child EP was released last summer and featured a mighty cast of Frank Bello [Anthrax], Howard Jones [Light The Torch/ex-Killswitch Engage] and Stix Zadinia [Steel Panther]. They've also headed out on headline tours, played ass-kicking performances at festivals such as Rocklahoma, Aftershock, the Jericho Cruise and supported Halestorm.
You'll feel rock 'n' roll comes to life in Crobot's hands. "We never want to make the same album twice," Brandon leaves off. "There is something for every Crobot fan out there as well as newcomers. At the same time, we're having fun. We want to be taken seriously, but not too seriously—because this is monkey hour after all." "That's the fucking line right there," agrees Bishop. "We want you to walk away smiling. If I can make you smile, I've done my job."