About This Event
All tickets on the floor & mezzanine are general admission, standing room only. Limited seating will be available on both the floor & mezzanine on a first come, first served basis.
--
This show currently has no COVID safety requirements for attendees. This is subject to change. If this changes we will be sure to update this page as well as notify all ticket buyers via email.
Artist Info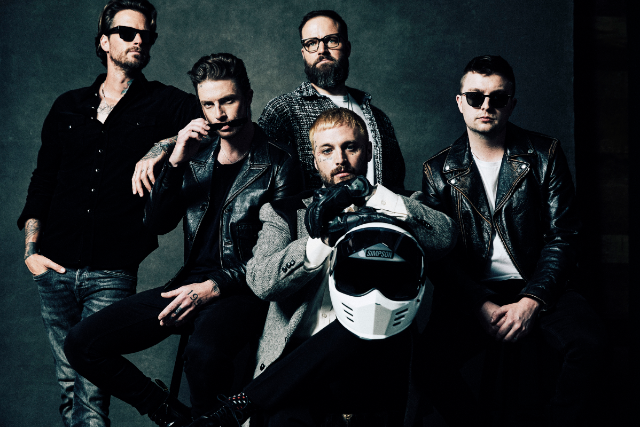 Highly Suspect
Never content to follow, Highly Suspect push rock music forward by trusting their instincts and raising a middle finger to everything else. The multi-GRAMMY® Award-nominated and gold-certified band - Johnny Stevens [vocals, guitar], Ryan Meyer [drums, vocals], Rich Meyer [bass, vocals], Matt Kofos [guitar] and Mark Schwartz [synths] - don't just talk about burning the rules and breaking the mold; they actually do so. The band's chemically imbalanced mix of gritty guitars, haunting piano, off-kilter synths, hip-hop production, cinematic vision, and beautifully possessed vocals transformed them into a phenomenon beloved by a diehard global fanbase known as "MCID" [My Crew Is Dope].

After grinding it out as an underground curiosity, they scraped a path to mainstream infamousness with their 2015 full-length debut, Mister Asylum. It earned a GRAMMY® Award nomination in the category of "Best Rock Album" as the single "Lydia" received a nomination for "Best Rock Song" was certified gold by the RIAA. The 2016 follow-up The Boy Who Died Wolf roared to life with the gold-selling "My Name Is Human," which catapulted to #1 on the Billboard Mainstream Rock Chart and garnered a GRAMMY® Nomination for "Best Rock Song." 2019's MCID affirmed them as the rare outfit who could collaborate with Young Thug and Gojira on the same album. Loudwire hailed the latter among the "50 Best Rock Albums of 2019." With hundreds of millions of streams and sold out shows on multiple continents, Highly Suspect charge ahead of the pack again on 2022's The Midnight Demon Club with no compromises and no apologies as they challenge rock to be dangerous and maybe even life-changing again.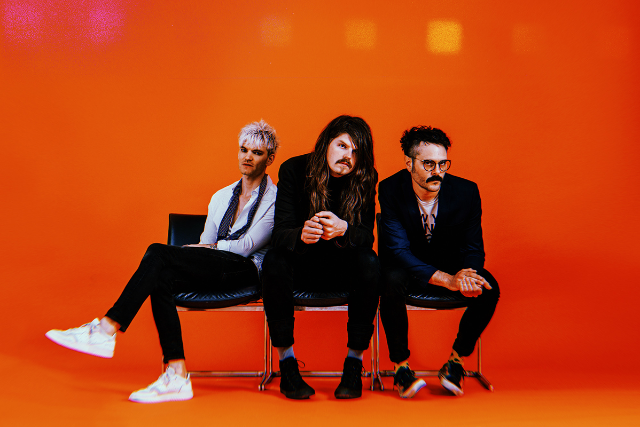 Tigercub
Tigercub have firmly displayed their ability to lacerate the surface with ease with thundering "I.W.G.F.U.", the band's first new material since their second album "As Blue As Indigo" landed at the start of summer. Produced by the band's front man Jamie Stephen Hall and mixed by Tom Dalgety (Pixies, Ghost, Royal Blood), the latest cut from Tigercub further establishes Hall's talent for pairing woozy melody to infectious, contorting riff-work. Hooky and immediate, "I.W.G.F.U." is another statement from a band clearly on an ascent, quickly following up their releasing their sophomore album, As Blue As Indigo

As Blue As Indigo to rave reviews from metal, rock and alt press internationally. The record, that Upset calls one to "cement them at the top of the food chain", was written and produced by the band's own Jamie Stephen Hall, engineered and co-produced by Adrian Bushby (Foo Fighters, Muse) and mixed by Tom Dalgety (Pixies, Ghost, Royal Blood). Written over two years, "As Blue As Indigo" champions introspection drawing on the subjectivity of colour, paired with masterclass songwriting, mind-bending arrangements constructed with boundary-pushing production, "One of the best rock records of the year," claims Under The Radar Magazine.

The band's Jamie Hall had the following to say about the single:

"I wanted a party song to kick off our first headline tour in four years. I.W.G.F.U is that song, it's a thrill ride, start to finish, it journeys through the dynamic spectrum at breakneck speed and I think lands harder than anything
we've ever done.

It's about drinking, and that moment when despite my best efforts to abstain, my impulse always takes over and I say: "fuck it" let's go big."

Jamie Stephen Hall, who stands 7 foot tall and is the band's sole songwriter, claims the creative fire for "As Blue As Indigo" was sparked by colour theory and the notion that what each human eye sees as colour could be totally subjective. That idea led him to explore his own personal issues through a similar prism, exploring topics including anxiety, depression, toxic masculinity, the death of his grandmother and the recent suicide of a close friend; and in turn began spinning the lyrical thread that ties the entire record together. Putting himself under the microscope was to become key:

"I never really felt in the past that I could talk about really personal things. I'd always used a mask. It's quite easy to do that because you're not exposing yourself in anyway. I'd always subconsciously tried to shy away from talking about myself," he notes. "I didn't want to do that anymore. I wanted this to be about me and process my emotions for the first time. I think that's made us more genuine and authentic as a band"

As Blue As Indigo is as colourful a journey as the vivid title suggests, its ten tracks span the progressive to the immediate, the gentle to the monolithic, and most of all fulfill the significant potential the band have always promised. As Blue As Indigo is an album that looks set to cement their place at the top table of British rock acts in 2021.