About This Event
All tickets on the floor & mezzanine are general admission, standing room only. Limited seating will be available on both the floor & mezzanine on a first come, first served basis.
--
This show currently has no COVID safety requirements for attendees. This is subject to change. If this changes we will be sure to update this page as well as notify all ticket buyers via email.
Artist Info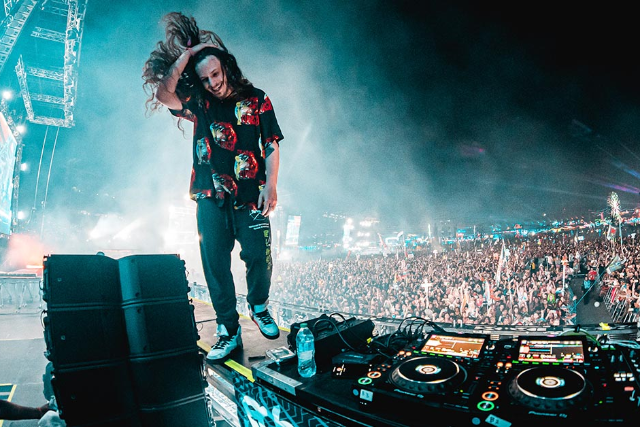 Subtronics
A love for SUBwoofers and elecTRONICS has brought us Subtronics. Growing up in Philadelphia, PA, Jesse Kardon, AKA Subtronics, had a passion for his drum set and Radiohead. While in high school, he discovered electronic music and became enamored with the scene. Fusing his unique blend of cutting-edge sound design with hard-hitting bass, Subtronics seeks to push the envelope with sound engineering. On the live front, he has built a rabid following with his high-energy sets and advanced mixing skills.
When his sell-out Cyclops Invasion Tour was cut short due to the global pandemic in 2020, Subtronics seized the opportunity to continue reaching new audiences. He became an official partner on Twitch, produced 3-dimensional XR/VR live-stream sets, dropped a Splice Sample Pack, pioneered socially distanced drive-in and pod events with Monster Energy as a sponsor, and launched his very own label, Cyclops Recordings, in December of 2020. Subtronics' label is home to his last four EPs, as well as multiple releases featuring the next generation of bass music producers.
In January of 2022, Subtronics dropped his debut album 'FRACTALS' which came in at #4 on Billboard's Dance/Electronic Album Chart, and had dedicated billboards in Times Square and Los Angeles. The album coincided with his massive 50+ date sell-out national headline FRACTAL TOUR, which featured state-of-the-art production and ground-breaking visuals. The tour traveled with a custom-built stage, featuring a floating DJ table within a reflective black hole, dubbed 'The Wormhole.' Notable venues on the run included Gila River Arena, WaMu Theater, Coca Cola Roxy, Avant Gardner, Echostage, and more.
Since then, Subtronics has sold out his own branded events, including Cyclops Cove in Boca Raton, Red Rocks + 1STBANK Center in Denver, and is currently on the mainstream festival circuit headlining stages. Subtronics is preparing for a massive 2023, with more exciting announcements to come!
Blanke
Blanke. The e is silent.
JP Orchison has taken the Blanke project from his native Australia to the World. Inking a deal with United Talent Agency, Blanke (in his first year of North American Touring) was booked to play on festivals like Paradiso, Global Dance, Hard Summer, Dancefestopia & EDC Las Vegas, a regular on lineups for Brands like Deadbeats and Brownies & Lemonade, and was selected as a support act for Illenium's massive 'Ascend' Arena Tour in mid-late 2019 before kicking off 2020 with a 40+ date tour across North America as main support for Black Tiger Sex Machine.
Named Break Out Artist of 2019 on Subreddit R/EDM's best of 2019, Blanke has seen continuous support from various international Dance music media including Run The Trap (who named him on their 'Australian artists to Watch' list in 2018 + #7 on their Breakout Artists of 2018 ) YourEDM (named #3 on their top 40 artists to watch in 2019), Billboard Dance & Dancing Astronaut. Blanke's music has found itself on Labels like Astralwerks, Ultra, UKF, Dim Mak, Deadbeats & Ministry Of Sound.
Blanke's standout Collaboration with global superstar REZZ 'Mixed Signals' has reached 4 Million plays on Spotify, was featured in Ultra Music Festival Miami's recap video's and played during the fireworks display at EDC Las Vegas in 2019. His collaboration with Global Superstars Illenium and Bipolar Sunshine 'Gorgeous' is featured on Illenium's Billboard Dance #2 charting Album Ascend, and EP's Change & Decay + Change & Decay: The Fall on Deadbeats landing in official playlists on the platform with a reach in excess of 20 million listeners.
Blanke showed no signs of slowing down throughout 2020 landing Official Remixes for Slander, Seven Lions, Zeds Dead & Gaming phenomenon League Of Legends. After being named Triple J's Unearthed Artist of the Week in November 2020, Blanke's 'Alchemy' was added to High Rotation on the Australian station, peaking at 42 on Shazam and hitting the number 1 most played record on the station. Following this, Triple J Unearthed named him as one of their top 10 Artists to watch in 2021! In January this year he was named to EDM.com's Class of 2021, and was one of the first acts to announce a post lockdown National tour in his native Australia!
Pushing further into Drum & Bass Territory, Blanke's first single of 2020 'Mystery' had its World Premiere on Triple J in late february and received 10 plays in the first week of its release. To coincide with the release, Blanke launched his Drum & Bass Focused brand ÆON to a packed Eatons Hill outdoor festival in Brisbane in early February performing under Blanke Prresents ÆON:MODE. The brand is set to expand in September 2021 with the release of 'Breathe', the first single from the ÆON:ONE EP.
Not one to stick to any particular genre, Blanke teamed up with Seven Lion's Ophelia Records imprint in February and quickly released 5 standout singles, the Dancing Astronaut named 'Track of the Year' 'One More Day' with Jason Ross & Chandler Leighton, 'Spark' with Dia Frampton, 'Wild & Broken' with Seven Lions, Trivecta & RBBTS, 'Survive' with Luma and solo effort 'Boom'.
Now back in the United states, Blanke is scheduled to play festivals like Lost lands, EDC Las Vegas, Starbase, Bass Canyon, a host of headline shows and is joining Sullivan King on his fall and Winter 'Loud and Reckless' headline tour! - From Insomniac.com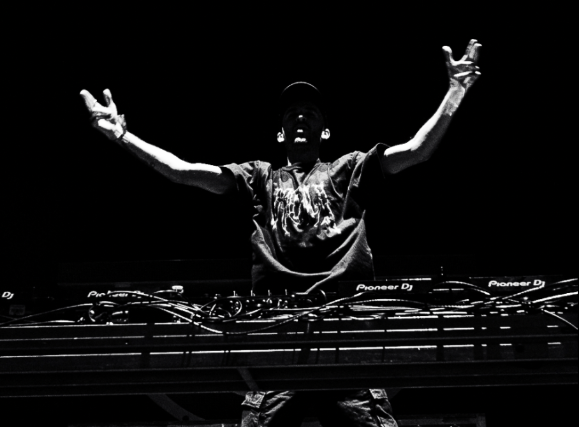 Austeria
Dubstep producer and DJ based out of the Washington, DC area.