About This Event
All tickets on the floor & mezzanine are general admission, standing room only. Limited seating will be available on both the floor & mezzanine on a first come, first served basis.
--
PLEASE RIDESHARE - Parking is limited around the venue. We strongly recommend using rideshare apps like Uber or Lyft for transportation to and from the venue. There is a designated rideshare pick up / drop off location near the entrance for your convenience.

Need an Access Code? Sign up for our newsletter to get new show announcements, exclusive presale codes, rental discounts and more. Sign up HERE.

*Presale codes are usually sent out on Thursdays at 10am as part of our weekly newsletter.
This show currently has no COVID safety requirements for attendees. This is subject to change. If this changes we will be sure to update this page as well as notify all ticket buyers via email.
Artist Info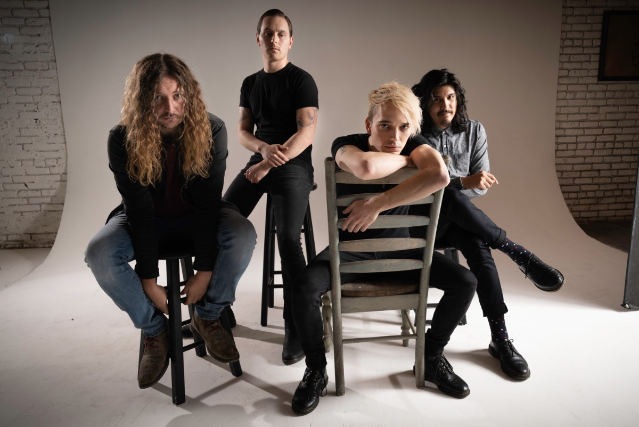 Badflower
Beauty blooms from discomfort. The second we squirm at the utterance of a lyric or the echo of a guitar chord is the moment we learn about our limits and, perhaps, make a change in our lives. Badflower aren't afraid of making anybody uncomfortable. The GOLD-certified Los Angeles-bred and Nashville-based quartet—Josh Katz [lead singer, guitarist], Joey Morrow [lead guitar, backing vocals], Alex Espiritu [bass], and Anthony Sonetti [drums]—siphon stress, sleeplessness, sex, sadness, mania, pain, and truth into revelatory alternative anthems. Katz's quivering confessions seep into climactic distortion and, like any good rush, you need more.

They deliver this rush on their 2021 second full-length offering, This Is How The World Ends (Big Machine/John Varvatos Records).

"It's hopefully more than just brutal honesty," muses Katz. "To me, it's sassy, uncomfortable, funny, clever, and sad. It wasn't a casual process. It's all in, so I'm all in. I don't stop. I don't quit. I cry a lot. I neglect everything else. There was no reason to set an alarm and wake up in the morning. There was no reason to do anything but make the best album possible. That's what we did."

Badflower continue to commit body, blood, mind, and soul to their art. They've certainly grinded to get to this point. After forming in Los Angeles during 2014, they dropped two EPs before sending shockwaves throughout rock with their 2019 full-length debut, OK, I'M SICK. LoudWire hailed it among the "50 Best Rock Albums of 2019," while the singles "The Jester," "Heroin," and "Ghost" vaulted to No. 1 at Rock Radio. Not to mention, the latter picked up a GOLD-certification from the RIAA and win as iHeartRadio Music Awards Rock Song of the Year. Along the way, they garnered further acclaim from Nylon, Alternative Press, Music Connection, and Substream Magazine and performed on The Late Late Show with James Corden as well as Last Call with Carson Daly. They're the rare act who can ignite a crowd at Kaboo Del Mar or Sonic Temple in addition to sharing bills with the likes of Cage the Elephant, Ghost, Nothing More, Shinedown, Soundgarden, and many more. Thus far, they've also gathered over 100 million streams and counting. Meanwhile, one-off singles "30" and "F*ck The World" reached Top 5 and Top 10 at Rock Radio, respectively. Before the Global Pandemic swallowed 2020 whole, Josh and Co. had begun penning ideas for what would eventually become This Is How The World Ends.

As shit got real in Los Angeles, the band and their "extended family" of crew and friends picked up and moved to Nashville.
"We'd wanted to rescue animals and live on a farm forever," admits Josh. "Once we got settled, I built a little studio in a barn where I sleep and we finished the record."

The best kind of obsession catalyzed the process. When it came to production, the band took the reins, preserving an intense unpredictability. At the same time, Josh would watch and rewatch fan-captured live performances on YouTube in order to draw inspiration for recording.
"It was actually just because I'm a narcissist," he grins. "We worked so hard to make it feel spontaneous, raw, real, and natural though. The drum takes are exactly what Anthony did in the moment. There was no demoing. We set everything up properly and pressed
'record'
. If it was good, it was good. Some of the vocal takes are first takes. We had no clock. It's the most human thing we've ever done."
Speaking of human, the first single "Family" hovers over an ominous drum beat as Josh's voice barely breaks a whisper. Clean guitar glows through the bass line as he confesses,
"affection makes me nauseous, believe me, I don't want this
,
"
before an exhale of distorted catharsis,
"Cuz I let you down, and I lost my fucking mind
…
What happened to this family?"
"Some people have a perfect white picket fence; I certainly didn't," he reveals. "I have family issues that linger. Throughout my twenties, I placed so much blame on that. I allowed myself to validate slowly dipping out of everyone's lives and not talking to my sisters or parents. It's easier to call yourself the victim. I realized it was an excuse to be shitty, and it was
my
problem. I have trouble talking to family members, so I wrote the song."
Elsewhere, "Don't Hate Me" hinges on a push-and-pull between palm-muted guitar and a chantable chorus. It culminates on a breakdown where his inner dialogue screams out before final strains of piano taper off.
"It's a lot of self-awareness," he goes on. "On the bridge, there's a meta dialogue where I explain how I've changed my entire life and my appearance."
The album teeters between searing nostalgic introspection on the acoustic intro "Adolescent Love" and the clarion call of "Machine Gun" where the title resounds,
"This is how the world ends
.
"
The ride comes to an end on the sardonically elegiac "My Funeral." Soft strumming brushes up against visceral admissions such as
"Imagine if I took my life, gave up on love, and died tonight?"
, coated in a softly blissful delivery.
"It's not as simple as saying,
'I'm sad and want to die'
," he states. "It doesn't paint me in the perfect light a lot of artists want to be painted in—or truly beaten down by the world and just trying to be the best version of themselves. I'm admitting I'm not trying to be the best version of myself. I don't even know what that looks like. I don't know how to change it. All I know is how to write about it. Now, we have this album."
In the end, Badflower's honesty burns in the best way.
"This band means everything to me," he leaves off. "I'm so obsessive because the music is going to outlive me. I care a lot about what this band could mean for other people. The legacy is almost more important to me than my happiness or success. I don't know why. It's probably something I should analyze on the next record," he laughs.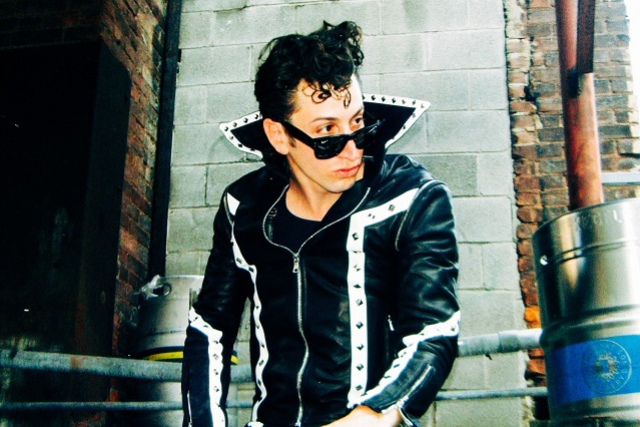 Des Rocs
"I'm here to drag rock and roll into the 21st century kicking and screaming if I have to." says Des Rocs. "It's what I was put on this Earth to do."
If that sounds ambitious for a skinny misfit from New York, consider the following: in the three years since Des Rocs first began releasing songs from his NYC bedroom, he's racked up more than 150 million streams, cracked the Top 30 at Alternative Radio, and even opened for the Rolling Stones. Now, he's ready to once again elevate and evolve with the release of his pulse-pounding, genre-bending, full-length debut, A Real Good Person In A Real Bad Place. Self-recorded in Des' homemade studio, the album is a bold and intoxicating slice of bedroom arena rock fueled by defiant, magnetic performances that hint at everything from Freddie Mercury to Elvis Presley. It's a collection that's as addictive as it is unpredictable, a wild, cathartic work of liberation and escapism that thrives on breaking the rules and subverting expectations at every turn.
A fourth-generation New Yorker, Des began his career playing in a variety of groups that toured with the likes of Weezer, Fall Out Boy, and Panic! At The Disco before going solo in 2018 with his debut EP, Let The Vultures In, which amassed more than 50 million streams on Spotify alone. He followed it up with two similarly well-received EPs, 2019's Martyr Parade and 2020's This Is Our Life, which helped earn him dates with Muse, Grandson, The Struts, and The Glorious Sons, among others.
Blood Red Shoes
Brighton, England's Blood Red Shoes features Laura-Mary Carter (vocals/guitar) and Steven Ansell (drums/vocals), two enthusiastic punk-inspired brawlers who channel the clamor of Yeah Yeah Yeahs, the Duke Spirit, and Huggy Bear. Ansell, who performed with Cat on Form, and Carter, a former member of Lady Muck, came together in late 2004 upon the demise of their previous bands. With one song in tow, the duo landed a gig and Blood Red Shoes were born; the name is reminiscent of Ginger Rogers, who allegedly had to redo a tap dance scene so many times that her white dancing shoes ended up soaked in blood.

By mid-2005, Blood Red Shoes readied the release of their debut 7" EP for the London indie imprint Jonson Family. With BBC Radio 1 and XFM championing songs such as the shouty "Victory for the Magpie" and "Don't Always Say Yes," the EP sold out in just weeks. Follow-up singles "ADHD" and "Stitch Me Back" arrived on Try Harder in early 2006. Another trio of singles, "It's Getting Boring by the Sea," "I'll Be Your Eyes," and "I Wish I Was Someone Better," followed in 2007.

By 2008, Carter and Ansell were finally ready to release their debut album, Box of Secrets, produced by Mike Crossey (Razorlight, Arctic Monkeys). It appeared that April to generally strong reviews. The duo re-teamed with Crossey for 2010's Fire Like This, which found Blood Red Shoes adopting a more stripped-down sound. They worked with the producer again two years later on In Time to Voices, a more expansive effort that embraced grunge, Americana, and shoegaze influences. In 2014, Blood Red Shoes returned with their fourth studio album, an eponymous effort released on their own Jazz Life imprint. An extensive tour followed and the following year the band put out a digital-only rarities collection entitled Tied at the Wrist. Over the next couple of years, Blood Red Shoes began work on their fifth record, which they would later concede was a difficult process. Produced by Nick Launay (Arcade Fire, Nick Cave & the Bad Seeds, and the Yeah Yeah Yeahs), Get Tragic was released in 2018, preceded by the single "Mexican Dress."