About This Event
All tickets on the floor & mezzanine are general admission, standing room only. Limited seating will be available on both the floor & mezzanine on a first come, first served basis.
--
PLEASE RIDESHARE - Parking is limited around the venue. We strongly recommend using rideshare apps like Uber or Lyft for transportation to and from the venue. There is a designated rideshare pick up / drop off location near the entrance for your convenience.

Need an Access Code? Sign up for our newsletter to get new show announcements, exclusive presale codes, rental discounts and more. Sign up HERE.

*Presale codes are usually sent out on Thursdays at 10am as part of our weekly newsletter.
This show currently has no COVID safety requirements for attendees. This is subject to change. If this changes we will be sure to update this page as well as notify all ticket buyers via email.
Artist Info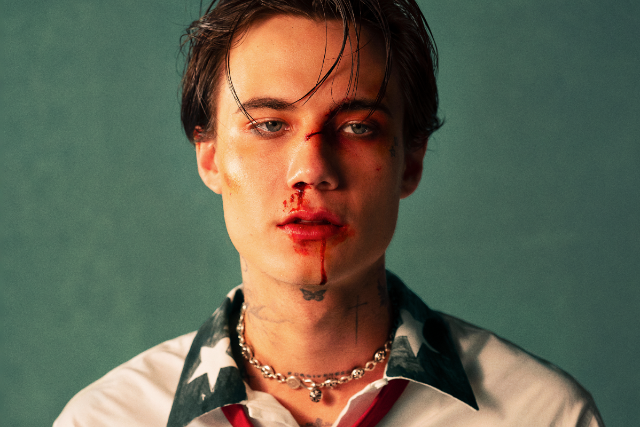 jxdn
Defying the rules with style and substance, jxdn bends and breaks the boundaries as he moves between subcultures in a very genuine way to position himself as a new kind of rockstar. Generating 15 million streams within a month and becoming the first artist signed to Travis Barker's DTA Records, the 19-year-old genre breaker presents a signature style on a series of 2020 releases. Born Jaden Hossler in Dallas, TX, jxdn struggled to find his voice in high school as an outsider. In 2018, he took control and developed a presence online through a consistent stream of engaging and clever content. He quietly exploded on Tik Tok, attracting 5.8 million followers and 202.3 million likes. After witnessing an arena show by the late Juice WRLD, he dove headfirst into music and unleashed his independent debut single "Comatose." The track has since racked up over 20 million streams across platforms and broken into over 38 Global Viral Charts to date. Upon hearing it, Barker immediately signed him to DTA Records. Now, jxdn takes flight on the single "Angels & Demons."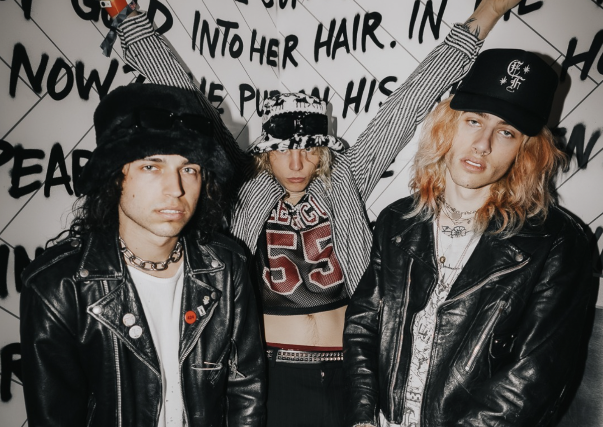 Beauty School Dropout
Beauty School Dropout is a Los Angeles based rock band comprised of Colie Hutzler, Beepus Burdett, and Bardo.
Spearheaded by A&R Mark Hoppus under new label Verswire with Pete Wentz and Sherry Saeedi, Beauty School Dropout's sophomore album "We Made Plans & God Laughed" is a culmination of the most iconic influences of mainstream rock music.
Resurrecting heavy guitar tones, charging drums, and sticky pop melodies, all while still staying true to the relatable and timeless emotional lyrics we all love.
This newly signed 3 piece aims to push against the grain sonically while still being accessible to the masses.