About This Event
All tickets on the floor & mezzanine are general admission, standing room only. Limited seating will be available on both the floor & mezzanine on a first come, first served basis.
--
PLEASE RIDESHARE - Parking is limited around the venue. We strongly recommend using rideshare apps like Uber or Lyft for transportation to and from the venue. There is a designated rideshare pick up / drop off location near the entrance for your convenience.

Need an Access Code? Sign up for our newsletter to get new show announcements, exclusive presale codes, rental discounts and more. Sign up HERE.

*Presale codes are usually sent out on Thursdays at 10am as part of our weekly newsletter.
This show currently has no COVID safety requirements for attendees. This is subject to change. If this changes we will be sure to update this page as well as notify all ticket buyers via email.
Artist Info
Flatland Cavalry
Flatland Cavalry is breaking out into a gallop. After years of hot trotting across their native Texas, the country outfit is primed for a breakout with the release of their third full-length album, the sonically sprawling and wistfully written Welcome to Countryland.

The Texas sextet--bandleader and chief lyricist Cleto Cordero, guitarist Reid Dillon, bassist Jonathan Saenz, drummer Jason Albers, fiddle player Wesley Hall, and recent newcomer utility instrumentalist Adam Gallegos--continue to embrace their trademark sound while further pushing into the wild unknown. When it was time to embark on recording a new album, resting on their laurels was simply out of the realm of possibilities.

After the release of 2019's critically-acclaimed Homeland Insecurity and their 2016 full-length debut Humble Folks, they've been on a healthy trajectory rising through the country ranks. After years of working with Lubbock stalwart Scott Faris in the friendly confines of Amusement Park Studios, Flatland decided a change of scenery was necessary. Despite some hesitation and a mix of emotions, they instantly knew recording at Nashville's Sound Emporium Studio A with rising producer Jake Gear was the right move.

"With our last two projects, we knew that room and setup. There's comfort in working with Scott," says Albers. "I think it was important to try and further expand with this album. Sonically, this album is definitely something bigger."

"I think everyone kind of experienced this bit of nervousness going from Scott's studio to Sound Emporium," adds Dillon. "That first day, everyone was a little fidgety and shy. You eventually fall into this comfort zone."

While the roster of collaborative confidants and colleagues (Spencer Cullum, Jim Hoke, Billy Justineau, Hailey Whitters, and Kaitlin Butts) has continued to expand with Flatland's sound stride for stride, Countryland isn't a cut and paste effort with Nashville studio musicians. Rather, it finds the rootsy Texans delivering their A-game due to countless tour runs zig-zagging across the country and becoming seasoned performers and musicians.

Since their humble beginnings out in the Panhandle town of Lubbock, Texas, Flatland Cavalry has embraced their surroundings and rural West Texas roots. Formed in 2014 while attending Texas Tech University, Cordero and company made their presence felt within the Hub City's
songwriting circles and dancehall circuits. Banking on Cordero's earnest pen and the band's blend of country instrumentation, toe-tapping grooves, and earworm choruses, Flatland quickly became a regional sensation.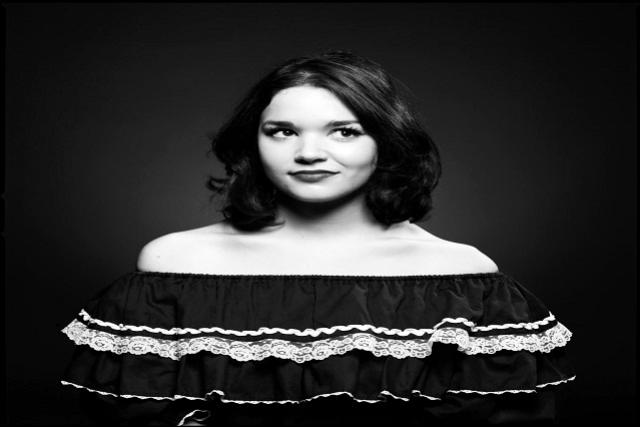 Emily Nenni
Hailing from the Bay Area of California, Emily Nenni grew up listening to the girl groups of the 1960s. Some of her earliest memories were listening to 60s compilation CDs in the back of her parents car on the way to the Santa Cruz beach boardwalk. As a young girl, her mother would clean the house to Patsy Cline, and from here her interest in country music began. Throughout middle school and high school her musical tastes only broadened, including Bruce Springsteen (thanks to her Father), and the Kinks (also thanks to her father). Add in some ranchera flair and Frida Kahlo aesthetics and Emily Nenni's style was starting to form.
After completing a year of school at Columbia College in Chicago, IL country music was still calling her name and Emily decided Nashville was the place to go. The month after she turned 21 she had already found herself in Nashville, on lower broadway, at Roberts Western World. She bribed the doorman with cookies so she could stand by the door, directly next to the band. Those same cookies also bribed the band to let her get on stage and sing. From the moment she opened her mouth the Traditional country crew at Roberts Western World knew they had found another one of their own.
She quickly began recording her first solo album project, all the while playing shows around the local dives of Nashville. With the help of Mike Eli, a local guitar player whom she met at Roberts, the album took shape. Featuring some of the best local players from around the area her first album combines the best of Capitol Records west coast country, the strong female voices of the late 1950s and early 1960s, and the sass and abandon of the 1970s outlaw country movement. Emily Nenni is at the same time vulnerable, and strong; delicate and in your face. Her honest writing is accessible and genuine and keeps us wanting more.
In December of 2017 Emily Nenni released her first three singles, including the title track "Hell of a Woman" on all digital platforms.