About This Event
All tickets on the floor & mezzanine are general admission, standing room only. Limited seating will be available on both the floor & mezzanine on a first come, first served basis.
--
PLEASE RIDESHARE - Parking is limited around the venue. We strongly recommend using rideshare apps like Uber or Lyft for transportation to and from the venue. There is a designated rideshare pick up / drop off location near the entrance for your convenience.

Need an Access Code? Sign up for our newsletter to get new show announcements, exclusive presale codes, rental discounts and more. Sign up HERE.

*Presale codes are usually sent out on Thursdays at 10am as part of our weekly newsletter.
This show currently has no COVID safety requirements for attendees. This is subject to change. If this changes we will be sure to update this page as well as notify all ticket buyers via email.
Artist Info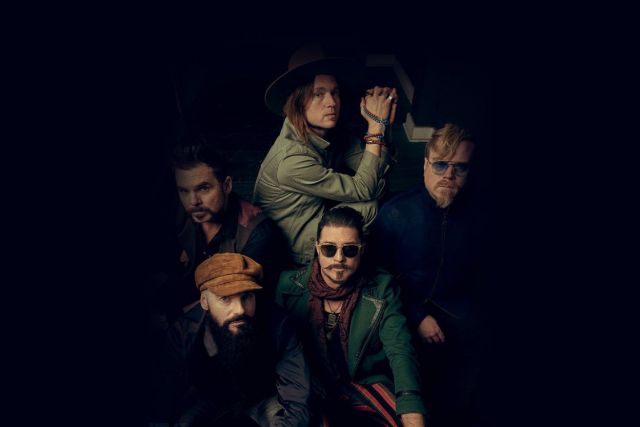 Rival Sons
Rival Sons play rock 'n' roll in its purest form without apology or pretense. Instead, they simply plug in, turn up, and rip on a path of their own. Along the way, they've architected a critically acclaimed catalog, including Pressure & Time [2011], Head Down [2012], Great Western Valkyrie [2014], Hollow Bones [2016], and FERAL ROOTS [2019]. The latter represented a creative and critical high watermark, scoring a pair of GRAMMY® Award nominations in the categories of "Best Rock Album" and "Best Rock Performance" for the single "Too Bad." Elevating the band to another level, "Do Your Worst" vaulted to #1 at Rock Radio as their biggest hit to date, tallying north of 60 million streams and counting. Speaking to their impact, Rolling Stone attested, "Rival Sons have done their part to introduce new fans to rock." Beyond sharing stages with everyone from Black Sabbath, The Rolling Stones, and AC/DC to Guns N' Roses and Lenny Kravitz, they've ignited television shows such as The Late Late Show with James Corden. During 2021, they launched their own label Sacred Tongue Recordings distributed by Thirty Tigers and celebrated the tenth anniversary of Pressure & Time by performing the album in its entirety on tour. Ultimately, Rival Sons aren't here to tell you exactly what to think or what to feel, but they'll give you one hell of a ride if you let them. That ride twists and turns like never before on their 2023 seventh full-length LP, DARKFIGHTER [Low Country Sound / Atlantic Records] kickstarted by the single "Nobody Wants to Die."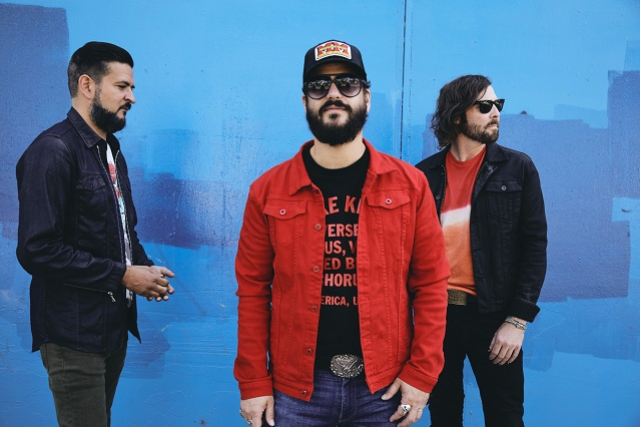 The Record Company
The Record Company recorded their self-produced debut album "GIve It Back To You" in the bass player's living room with cheap instruments, microphones, and a tiny budget. Since it's release in 2016, the band has scored two #1 songs (Off The Ground & Life To Fix) at AAA radio, a Grammy nomination, headline tours across the US and Europe, support slots with John Mayer, Bob Seger, My Morning Jacket, and appearances on Jimmy Kimmel, The Colbert show, and Conan O' Brien. In 2021, their new 3rd full-length album release PLAY LOUD, sees the band pushing the boundaries, enlisting Grammy winning producer Dave Sardy (Oasis, The Who, Modest Mouse, Band Of Horses, LCD Soundsystem.) On Play Loud, the band manages to keep their rock n' roll roots, while expanding the sound on lead off singles "How High", and "Never Leave You". There's 12 new tracks, and as the band says, "Even Side D Slaps!". Give it a listen today...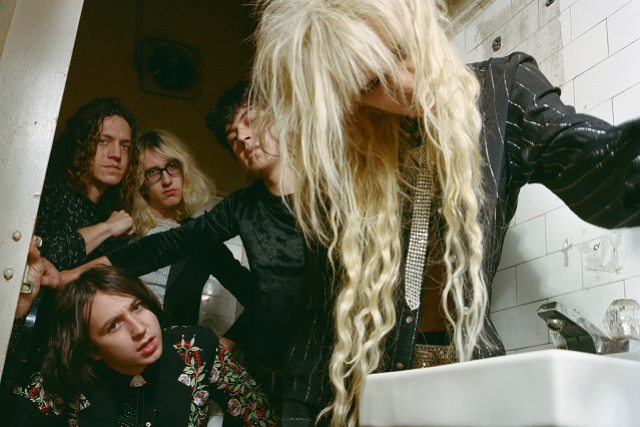 Starcrawler
Starcrawler are a rock band for a new generation. Best known for their explosive live shows, the 5-piece band consists of full-throttle frontwoman Arrow De Wilde, guitarist Henri Cash and brother Bill Cash on pedal steel/guitar, drummer Seth Carolina, and bassist Tim Franco. With two studio albums under their belts, their upward trajectory continues to roll full steam ahead in 2022 with the release of their brand-new single, "Roadkill." Fully leaning into their own epic vision of a contemporary Hollywood Babylon, they've morphed into a modern day take on LA legends X, with a sprinkle of The Go-Go's, a smattering of The Distillers and some Rolling Stones sleaze thrown in for good measure. Since their early days, Starcrawler have won the love of such legendary artists as Shirley Manson, Elton John, Iggy Pop, Jack White, Dave Grohl, and more all while opening for the likes of Jack White and My Chemical Romance, and previous support slots with luminaries such as Beck, Foo Fighters and Spoon among others. Now embarking on a new 'era', Los Angeles' most thrilling rock'n'roll collective are as raw and hungry as ever, but refined, refreshed and ready to take on whatever's thrown at them.