About This Event
All tickets on the floor & mezzanine are general admission, standing room only. Limited seating will be available on both the floor & mezzanine on a first come, first served basis.
--
PLEASE RIDESHARE - Parking is limited around the venue. We strongly recommend using rideshare apps like Uber or Lyft for transportation to and from the venue. There is a designated rideshare pick up / drop off location near the entrance for your convenience.

Need an Access Code? Sign up for our newsletter to get new show announcements, exclusive presale codes, rental discounts and more. Sign up HERE.

*Presale codes are usually sent out on Thursdays at 10am as part of our weekly newsletter.
This show currently has no COVID safety requirements for attendees. This is subject to change. If this changes we will be sure to update this page as well as notify all ticket buyers via email.
Artist Info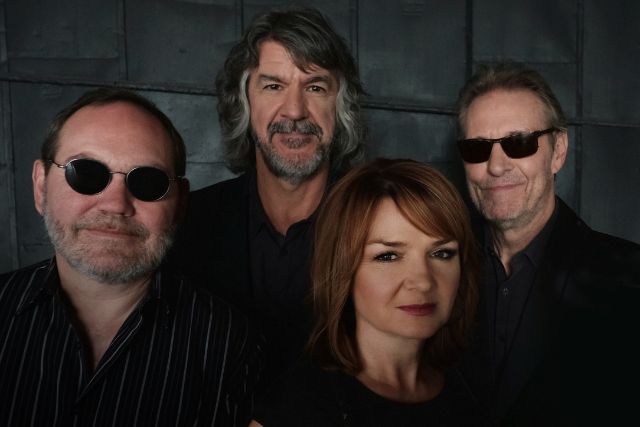 The SteelDrivers
What began as a casual jam session over a decade ago has become one of today's leaders in the Americana/Bluegrass music world. The venerable Rounder Records immediately signed the band and released their eponyemous debut in 2008 that scored their first GRAMMYÒ nomination for Best Country Performance by a Duo or Group w/ Vocal for the song "Blue Side Of The Mountain." Again in 2010, the group's sophomore effort Reckless, received two more nods for Best Bluegrass Album and Best Country Performance by a Duo of Group with Vocal, courtesy of the universally popular hit "Where Rainbows Never Die."
The group's star continued to rise with the release Hammer Down that debuted at #1 on the Billboard Bluegrass Charts. Their accomplishments continued with the highly anticipated 2015 The Muscle Shoals Recordings that also won a GRAMMYÒ for Best Bluegrass Album The Muscle Shoals Recordings, as well as three IBMA nominations for Album, Song, Songwriter (Tammy Rogers) and Liner Notes (Peter Cooper) of the Year honors.
In 2018 the group made Grand Ole Opry history as the quintet was joined by superstars John Prine and Bill Murray on the revered stage to perform. Other accolades include a cameo in the Murray flick "Get Low," music placement in various TV and movies including the popular drama "Yellowstone," and specially recordings with the military group Six String Soldiers.
In 2020, Tammy Rogers, Michael Fleming, Richard Bailey, Brent Truitt and Kelvin Damrell (his first project as lead vocals) released the chart-tipping Bad For You to both industry and media aplomb. The quintet tours an average of 75 dates annually while continuing to bring world-class music to people. www.thesteeldrivers.com.