About This Event
VIP: Blackie Lawless Meet & Greet
Includes:
- One general admission floor ticket
- Takes place pre-show
- Personal Photo with Blackie Lawless.
- Two personal items autographed. - No guitars, pick guards.
- Merch coupon for W.A.S.P. online store.
- Set of guitar picks.
- Q&A with Blackie Lawless. You get to ask Blackie whatever you want.
- Photo with "Elvis" and the original Black Widow bass guitar.
- Limited availability
All tickets on the floor & mezzanine are general admission, standing room only. Limited seating will be available on both the floor & mezzanine on a first come, first served basis.
--
PLEASE RIDESHARE - Parking is limited around the venue. We strongly recommend using rideshare apps like Uber or Lyft for transportation to and from the venue. There is a designated rideshare pick up / drop off location near the entrance for your convenience.

Need an Access Code? Sign up for our newsletter to get new show announcements, exclusive presale codes, rental discounts and more. Sign up HERE.

*Presale codes are usually sent out on Thursdays at 10am as part of our weekly newsletter.

Entry requirements are subject to change. By purchasing tickets to this event you agree to abide by entry requirements in effect at the time of the event. Check the venue website leading up to your event for the latest protocols.
This show currently has no COVID safety requirements for attendees. This is subject to change. If this changes we will be sure to update this page as well as notify all ticket buyers via email.
Artist Info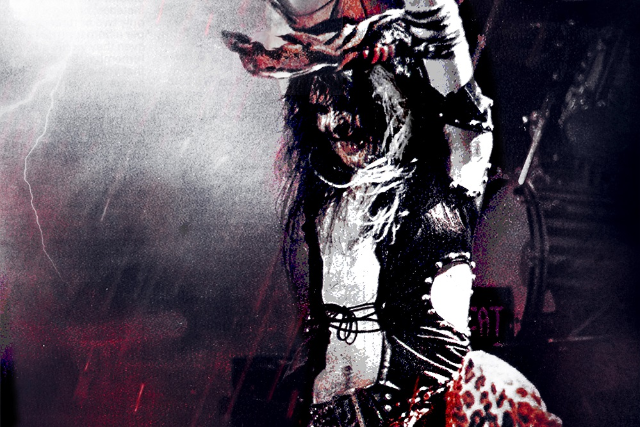 W.A.S.P.
June 6th 2022 marked the 40th Anniversary of one of the most infamous, notorious, controversial Heavy Metal Bands in the World…W.A.S.P. So join W.A.S.P. for this very special 40th Anniversary World Tour. This first leg of dates will see the band hit the United States, Italy, Spain, Ireland, North Ireland, United Kingdom, Scotland, Netherlands, Denmark, Sweden, Finland, Norway, Germany, Romania and Bulgaria.
Witness Live the Winged Assassins spectacle of "SHOCK and ROLL" as they take you Back…Back to the Beginning!
Blackie Lawless talking about the 40th Anniversary World Tour, "For the W.A.S.P. 40th Anniversary World Tour we're going back to the beginning. We're taking the show back to where it all started. Complete with all the fire and all the blood that shocked the world the first time. We only did this type of show on the first world tour and never did it again…until now! I'm gonna scream and I'm gonna bleed, cause I Wanna be Somebody! We're taking everybody back…back to the beginning!"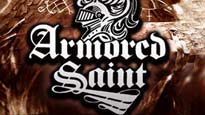 Armored Saint
John Bush: Vocals
Joey Vera: Bass
Phil Sandoval: Guitar
Jeff Duncan: Guitar
Gonzo Sandoval: Drums
Leaders and stalwarts of the American heavy metal scene since the early 80s, Armored Saint's eighth full-length Punching The Sky sees them returning hard. A diverse, attitude-drenched collection, it's everything the band's faithful have come to expect from them while pushing their signature sound forward. "The goal is to write really good music. I know I'm stating the obvious here but that's about the size of our agenda," says bassist Joey Vera. "We've been able to shed a lot of expectations that sometimes plague a band like ours that has been around a long time, and we've recently moved into a comfort zone with just being ourselves. We have this kind of freedom now that we didn't really have early in our career, and we can take some chances and make the kind of music that we want to hear. This record is a reflection of where we are at, right now." Exploding to life with the crunchy, rousing "Standing On The Shoulders Of Giants" and not letting up until the closing ruthless riff of "Never You Fret", the record is possessed of an urgency and vigor which very much places it in the right now, but could only be the work of Vera, guitarists Phil Sandoval and Jeff Duncan, drummer Gonzo Sandoval and vocalist John Bush. "When you're a band that began four decades ago, you really have to push yourself harder than ever when it comes to making a new record," states Bush. "The last thing you ever want is for it to appear as though you were going through the motions or that you're just putting a product out to do some touring. The records are immortal. They'll be here long after us. Every one needs to count in its own individual way."

Like many bands in the digital era, rather than writing together, the group would work on material separately and share whatever they came up with via file sharing, the majority of the music written by Vera and the lyrics penned by Bush. Writing commenced in December 2017, interrupted by touring in 2018 and then becoming a full-time process in early 2019 once these commitments had been fulfilled, a full year and a half spent working on this aspect of the record. Ask Vera to describe the sound of Punching The Sky and he admits that he struggles a little, being as close to it as he is, but he manages to elaborate somewhat: "I would have to say that this time, I was conscious about making the songs a little more to the point than the previous record. As a result, most of the songs are a little shorter in length than they are on 'Win Hands Down' (2015). 'Standing on the Shoulders of Giants' being an exception at almost seven minutes! But John and I really put an emphasis on writing great catchy choruses along with tons of sections that feel huge and epic. The record has a little bit of everything I think. Some crushing parts, some epic parts, some groove parts, some quiet parts. All the while, we still hope to exploit a sound that we feel is our own." Bush adds, "It's Armored Saint at its core of course, but sounding like a band that is living in the now. We always reflect on our past, as well as the influences of other artists we loved in our past, however I never want to try to emulate a record or the sound of something we already did." The title of the record is inarguably vivid, and it also serves as the opening lyric. "It has so many meanings. To persevere through walls. To strive for greatness. To open new paths. It felt very visual as well as sounding epic. The sky is not the limit." Lyrically, it was important for Bush to explore themes that matched the emotion and dynamism of the music presented to him, and the vocalist did not flinch, as always delivering the goods, but being a little more enigmatic in his approach. "I look around and let the landscape inspire it. I accumulate phrases and words in a notebook - I still love pencils - and apply those to the music. There are infinite subjects to write about, certainly now more than ever, but it's important for the listener to read between the lines. I don't want to spell it all out. My approach of late is to be more ambiguous, and there's always opportunities for a little sarcasm and humor. The listener's interpretation sometimes changes my own view of what the song is about. Also, sometimes the changes in the world change the theme of the song. It's already happened a lot and that's before the record has even come out."
With Vera acting as producer, he recruited the same engineering team that worked on Win Hands Down with drums recorded by Josh Newell at El Dorado Studios in Burbank, CA, guitars tracked by Bill Metoyer at Skullseven studios in North Hollywood, CA, and vocals, bass and additional recordings by the bassist at his studio. "I like working with people that I trust and have a good personal rapport with. That same reason is why I hired Jay Ruston to mix the record. It's important to be able to work with people who understand what the end goal is." The process of realizing the album was a lot of hard work, Vera admitting he took on too many of the tasks himself, but he states that overall it was a good experience and everyone brought their A-game to the table and the right attitude for getting things done. "At the end of the mixing stage, I always have a hard time walking away from the project we've been working on for so long. It's hard to let it go. The end result is good though. Everyone played and sang their asses off and it shows." The record also features a few guest musicians further expanding its sonic palette, the whole thing kicking off with the sound of Uilleann Pipes, Vera finding player Patrick D'Arcy in LA and recruiting him to the cause. Guns 'N' Roses keyboardist Dizzy Reed also contributes, Vera giving both him and D'Arcy some general directions and letting them loose, both of them delivering strong performances. The band's own Gonzo Sandoval plays an American Indian flute on "Never You Fret" - a first for Armored Saint and their drummer. Also Jacob Ayala, the son of a childhood friend who is a drum major in high school, added some marching snare on one of the tracks, which really stands out.
These can be business lunches, charity celebrations and the like, there is no concrete limitation of the events. Because the wardrobe of the beguiling VIP GFE escorts ladies leaves nothing to be desired, the perfect outfit is available for every occasion. So the charming
best GFE
companion can score points with their grandiose dress style and fashion awareness, among other things.
With the band's place in the metal scene firmly reestablished with Punching The Sky, they are staring down their four decade anniversary, which Vera reflects on. "Part of me feels like I can't believe we've been doing this for that long. It's kind of incredible. So I feel pretty damn lucky really, that we've been able to have the support from fans and our record company for all these years. Without this support, we really couldn't do any of this. So this is the big part of what has kept us going, and when I stop and look around, I am humbled that we've had this opportunity to make music and tour for such a long time. That's what our initial goal was back when we were just 18 years old."