About This Event
--
PLEASE RIDESHARE - Parking is limited around the venue. We strongly recommend using rideshare apps like Uber or Lyft for transportation to and from the venue. There is a designated rideshare pick up / drop off location near the entrance for your convenience.

Need an Access Code? Sign up for our newsletter to get new show announcements, exclusive presale codes, rental discounts and more. Sign up HERE.

*Presale codes are usually sent out on Thursdays at 10am as part of our weekly newsletter.
Artist Info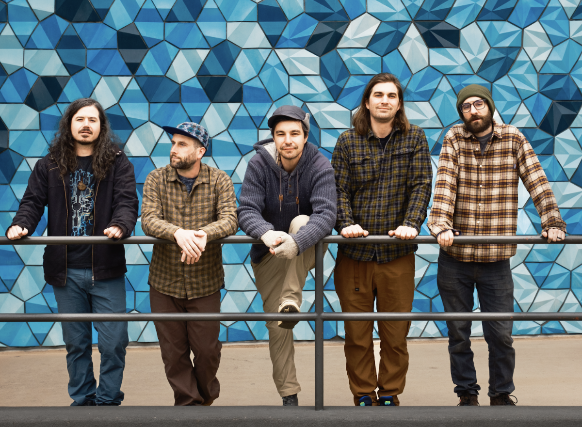 Papadosio
The information age has a sound. Revolutionary technology meets an evolutionary message in Papadosio. Melding progressive rock with psychedelia, folk with electronica, and dance music with jam, the quintet has amassed a dedicated following of thousands of likeminded individuals sowing the seeds of unity and spreading the sounds of exaltation. Singer-songwriter Anthony Thogmartin's visionary lyrics, eclectic production, and signature guitar work are anchored by the rock solid battery of drummer Mike Healy and bassist Rob McConnell. The quintet is rounded out by brothers Billy and Sam Brouse, whose virtuosic two-headed keyboard, synth, and programming attack give the band its unmistakable complexity and intensity.
Born in the burgeoning, artistic city of Athens, OH, the quintet now calls another creative community, Asheville, NC its home. Little time is spent nestled up in the Blue Ridge Mountains, though, as Papadosio spends much of the year on the road, crisscrossing the United States ceaselessly. In addition to headlining shows in every region of the country, their high-energy, technologically perplexing, and utterly engaging stage show has made the five-piece a staple on the festival circuit, with scene-stealing sets at All Good, Wakarusa, Sonic Bloom, Electric Forest, Envision Festival, Oregon Country Fair, and more.
The culmination of all that writing on the road is T.E.T.I.O.S. The follow-up to 2009's critically acclaimed Observations finally arrived in the fall of 2012. To End the Illusion of Separation is a sprawling double album, signaling not only an evolution of the band's sound, but a paradigm shift on a far greater scale. The album is a call for people of all stripes to reject artificial barriers of wealth, class, and creed and come together under the flag of humanity. Themes of conservation, tolerance, and mind-expansion delicately weave their way around tribal rhythms, psychedelic excursions, and soaring melodies. The fusion of the earthly, the organic, with technological innovations and progressive sonic structure plants Papadosio's roots firmly in the past and present with an eye turned towards the horizon.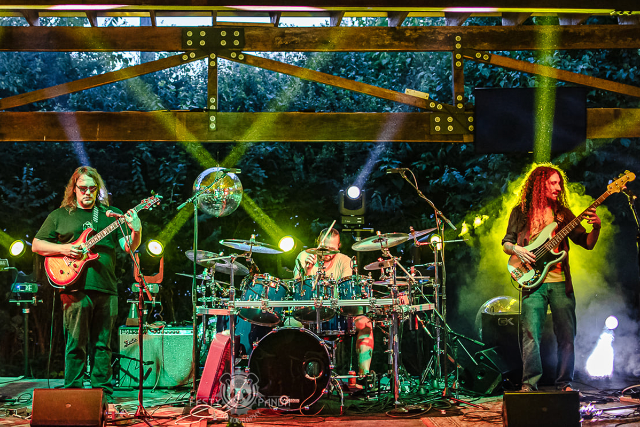 Deep Sequence
From a place somewhere between space and time, Deep Sequence channels the essential funkiness of reality and beams it through the prism of experience. They masterfully slather thick syrupy bass tones gratuitously over pointed ever-shifting percussion, punctuated by the nimble guitar that twists and turns gracefully around it. Out of the thick swirling sounds, keys and synthesizers wail, cutting through the orchestrated chaos. Improvised Progressive Rock with an undeniably funky core is what these Little Rock, AR sound wizards do best. Blending influences of Jam, Prog Rock, Jazz/ Fusion, and otherworldly synth, to create a sound like nothing you've ever heard. Setting the Southern Midwest music and festival scene on fire, Deep Sequence leaves fans everywhere begging for another taste.
Brady Cagle: Keys/Synth
Jackson Diner: Bass/Guitar
Jonathan DerGazarian: Guitar/Bass
Leandro Walter: Drums
Formed 2017