About This Event
All tickets on the floor & mezzanine are general admission, standing room only. Limited seating will be available on both the floor & mezzanine on a first come, first served basis.
--
PLEASE RIDESHARE - Parking is limited around the venue. We strongly recommend using rideshare apps like Uber or Lyft for transportation to and from the venue. There is a designated rideshare pick up / drop off location near the entrance for your convenience.

Need an Access Code? Sign up for our newsletter to get new show announcements, exclusive presale codes, rental discounts and more. Sign up HERE.

*Presale codes are usually sent out on Thursdays at 10am as part of our weekly newsletter.
This show currently has no COVID safety requirements for attendees. This is subject to change. If this changes we will be sure to update this page as well as notify all ticket buyers via email.
Artist Info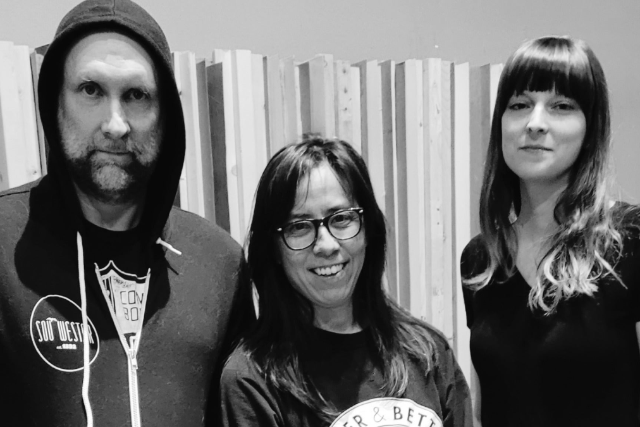 Built To Spill
Built to Spill is an indie rock band from Boise, ID, formed in 1992 by guitarist/vocalist Doug Martsch.

In September 2022 they released their most recent album, through SubPop - "When the Wind Forgets Your Name".

Known as well for its rotating line up, the band currently counts with Melanie Radford on bass and Teresa Esguerra on drums.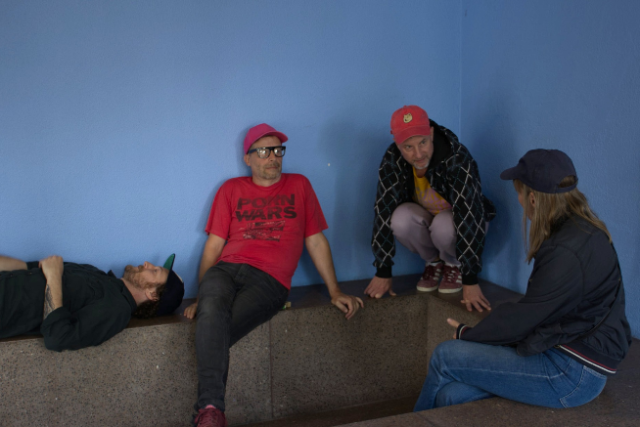 Disco Doom
Zurich, Switzerland's Disco Doom craft songs that are heavily influenced by the twisted melodies, off-kilter guitars, and rule-breaking song construction of '90s indie rock of groups like Sonic Youth, 18th Dye, and Pavement. The band add high-wire energy and a sense of gleeful adventurism to this formula on early albums like 2003's Binary Stars, gave it a pop sheen on 2008's Dream Electric, then spent the time after that tinkering with the formula like mad scientists. By the time of 2022's Mt. Surreal, they were making records as enticingly weird and sonically impressive as those of their inspirations.

The band formed in 1996 are the core duo of guitarist/vocalist Gabriele De Mario and guitarist/bassist Anita Rufer. After a long incubation period spent touring and getting their sound together, they debuted with a pair of albums -- RRKR (2002) and Binary Stars (2003) -- laid the experimental, guitar-heavy groundwork for Disco Doom's sound. 2008's Dream Electric, which toned down the harshness of previous albums and introduced more melody and electronics, was their breakthrough album. They supported Built to Spill on a U.S. tour, then headed to Seattle, Washington to record with BTS members Jim Roth (producer) and Jason Albertini (drums); the results became 2011's Trux Reverb, which featured Scott Plouf on drums reintroduced the band's more experimental nature. After this the band relocated to N.Y.C. for a bit, played an EU tour with Built to Spill in 2013, and recorded another album. Featuring bassist Flo Götte and drums by Seattle legend Scott Plouf, Numerals further explored the guitar noise, Motorik rhythms, and shattered songcraft of that previous albums had. It was released in 2014 by longtime label Exploding in Sound. De Mario and Rufer had also been performing together as J&L Defer, a project that also delved into post-rock sounds in a less structured manner. They released their debut album No Map for Exploding in Sound in late 2016. In the years that followed both of the duo's groups kept up a heavy touring schedule, but no Disco Doom recordings surfaced until a 2020 split single with Brazilian psychedelic band Oruã. They had begun work on an album in 2018 though, both on their own and with live band drummer Mario Kummer and bassist Mathias Vetter. In the end the final version was mostly the work of De Mario and Rufer, with small contributions from Kummer, Vetter and former band members Götte (bass) and Domi Chansorn (drums). The album, 2022's Mt. Surreal, has a claustrophobic, home-cooked feel that sounds almost like a deconstructed, reconstituted version of the sound of previous album. As with most of their work, it was issued by Exploding in Sound.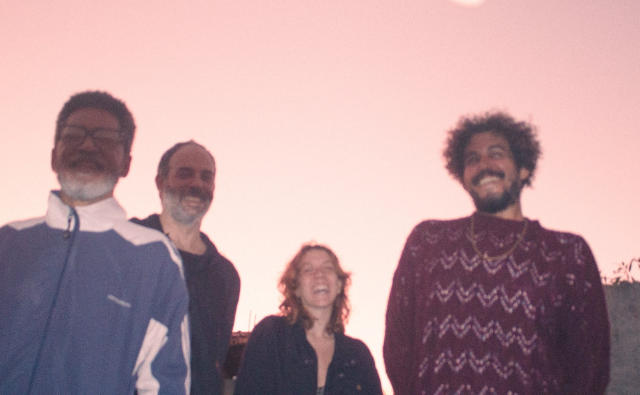 Oruã
ORUÃ is a child of Rio de Janeiro downtown, was born at night and attends the parties at dawn. Free jazz made by poor guys. Working class' kraut rock. Raw and sophisticated, their ochre-tinted sound doesn't fit into the neo-psychedelic color palette. With afrobeat, Clube da Esquina, some classic Matador Records, 70's riffs, amulets, space cookies and a cassette tape recorder on hand, they've embarked on a journey way off the beaten path. In October 2021, the band released their third album, ÍNGREME.