About This Event
For Sevendust Artist VIP package details please visit sevendust.com.

Static X VIP Package
Includes:
-One (1) GA Floor ticket
-After Show M&G / Photo op with Ken, Koichi, and Tony
-Limited Edition Static-X Full Color Flag / Banner - 3 ft by 5 ft
-Limited Edition Static-X Metal Shock-Symbol Key Chain
-VIP Laminate
-8 x10 photo, signed by the band
-Cinch bag
All tickets on the floor & mezzanine are general admission, standing room only. Limited seating will be available on both the floor & mezzanine on a first come, first served basis.
--
PLEASE RIDESHARE - Parking is limited around the venue. We strongly recommend using rideshare apps like Uber or Lyft for transportation to and from the venue. There is a designated rideshare pick up / drop off location near the entrance for your convenience.

Need an Access Code? Sign up for our newsletter to get new show announcements, exclusive presale codes, rental discounts and more. Sign up HERE.

*Presale codes are usually sent out on Thursdays at 10am as part of our weekly newsletter.
Artist Info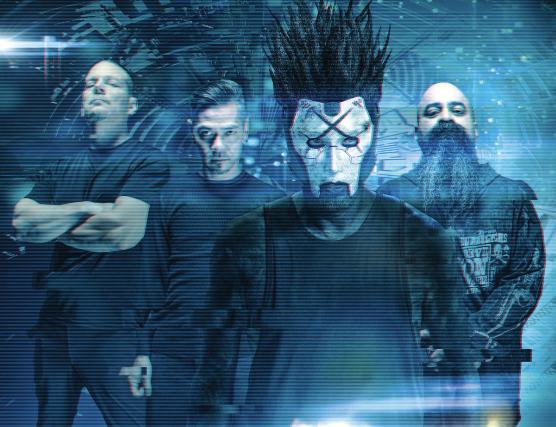 Static-X
American metal crew Static-X emerged at the tail end of the '90s, pushing an aggressive thrash metal blend with industrial overtones and a techno pulse. Their breakthrough debut, 1998's cult classic Wisconsin Death Trip, rocketed them to stardom in the heavy music world, their image boosted by frontman Wayne Static's distinctive hair and vocal delivery. While maintaining momentum into the 2000s with additional efforts like Machine and Shadow Zone, Static's passing in 2014 effectively halted the group in their tracks. However, at the close of the decade, the original lineup made a comeback with the help of previously recorded Static vocals, issuing Project Regeneration in 2020.
Static-X's roots trace to the Midwest, where vocalist/guitarist Wayne Static grew up in Michigan and drummer Ken Jay in Illinois. They ended up in Chicago separately and met at the record store where Jay worked, introduced to one another by future Smashing Pumpkins vocalist Billy Corgan (who was in the band Deep Blue Dream with Static). Static and Jay decided to head west to California and start up a new band. Shortly after their arrival, Osaka native Koichi Fukada responded to the duo's ad and became their new guitarist, as well as programmer. Bassist Tony Campos, the only true Californian, was the final piece of the puzzle. Signed to Warner Brothers in February 1998, Static-X debuted with Wisconsin Death Trip a year later. The album was a hit and eventually certified platinum, bolstered by the strength of the singles "Push It" and "Bled for Days." Despite the success, founding guitarist Fukada briefly left the group in 2000, replaced by Tripp Eisen (ex-Dope) for 2001's gold-certified Machine, their highest-charting effort to date. Further lineup changes followed, as drummer Jay left after the 2003 album Shadow Zone. Soon after, misdemeanor charges forced Eisen to leave the band in 2004 (he was later convicted and spent a year in prison). Still, Static-X was undeterred. Static tapped Fukada to rejoin on guitar and programming in 2005, while touring drummer Nick Oshiro took over full-time.
In June 2005, a rejuvenated Static-X returned to recording with Start a War, home to the single "I'm the One." Fifth album Cannibal arrived in 2007, charting inside Billboard's Top 40. The band toured and released a CD/DVD document, Cannibal Killers Live, then settled into the recording of their sixth studio album, Cult of Static. Released in March 2009, it debuted inside the Top 20, their second highest showing to date. The group went on hiatus not long after finishing a lengthy tour, with Wayne Static announcing a renewed focus on his Pighammer side project, with contributions from his wife, Tera Wray. In 2011, Pighammer appeared as a solo album under his own name. A year later, he re-formed Static-X -- minus any of the original members. The lineup, which consisted of his solo backing band, mounted a tour but broke up by 2013, and a year later, Wayne Static was dead of a drug overdose at the age of 48. Just over a year after that, his widow Tera Wray took her own life.
This tragedy seemed to spell the end of Static-X, but a few years later, the remaining bandmembers patched up their differences and decided to see if they could salvage anything from past recordings. Starting from a slew of unreleased demos, the group went into the studio, once again with Ulrich Wild, where they stripped Wayne's vocals from the demos and composed entirely new tunes around them. The resultant album, Project Regeneration, was released in two volumes, with Vol. 1 arriving in the summer of 2020. To support the release, the band embarked on tour with a new, masked frontman named Xer0, rumored to be Edsel Dope of Dope. Lead single "Hollow" crashed the U.S. Dance/Electronic chart, peaking in the Top 15. ~ Neil Z. Yeung & Josh Loehr, Rovi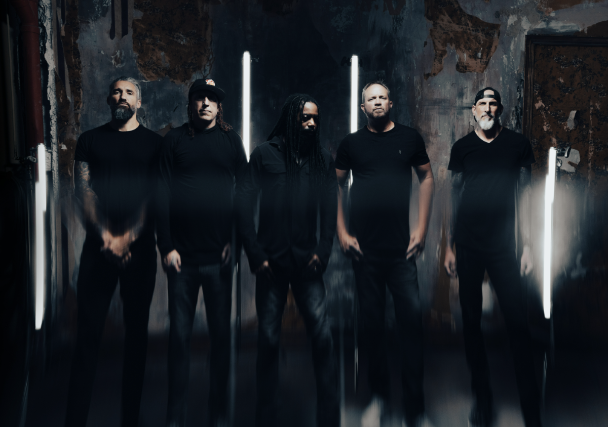 Sevendust
Sevendust never follow a linear path. Instead, they continue to bulldoze a lane of their own with a proven one-two punch of rumbling grooves, unpredictable riffing, and stirringly soulful vocals unlike anything else in hard rock. As a result, their music connects straight to the heart as evidenced by their full-contact live shows and diehard "family" of fans. It's why they've been around since 1994, tallied global sales of seven million, logged three gold-selling albums, delivered three Top 15 debuts on the Billboard 200, and garnered a GRAMMY® Award nomination in the category of "Best Metal Performance." They're the rare force of nature who not only graced the bills of Woodstock and OZZfest, but also Shiprocked! and Sonic Temple and some of the largest stages around the globe. Along the way, they've notably collaborated with everyone from members of Deftones, Daughtry, and Staind to Alter Bridge, Periphery, and Xzibit. 2020 saw them deliver one of the most-acclaimed albums of their career with Blood & Stone, which Metal Hammer christened "Sevendust's best work in years" and Outburn dubbed "everything a Sevendust fan could want."

However, the Atlanta quintet—Lajon Witherspoon [lead vocals], Clint Lowery [lead guitar, backing vocals], John Connolly [rhythm guitar, backing vocals], Vince Hornsby [bass], and Morgan Rose [drums]—defy expectations yet again on their fourteenth full-length and debut for Napalm Records, Truth Killer.

"We really cared about the process," notes Clint. "It's never a straight line with Sevendust. We've always made left turns and dip into super heavy and very melodic sounds. We still try to do things a little differently. I think we recreated the magic on this one, and we overcommitted to making sure every song was great."

In order to do so, the guys regrouped as friends first. Initially, they decamped to Lajon's farmhouse. Over the course of four days in 2022, they demoed out the bulk of the record, rekindling the spark that defined their seminal output.

"We wanted to be friends again, shoot the shit, and become that garage band we were," Clint goes on. "It set the tone for our relationship, and the creativity opened up. We got back together and made another fun record."

Once again, they recorded in Florida with producer Michael "Elvis" Baskette [Alter Bridge, Mammoth, Trivium]. This time around, they expanded the soundscape, incorporating programming by Clint and adding cinematic heft to their signature style.

"We took our time on this record," he goes on. "We pulled in a lot of electronic elements. In the past, I hired outside programmers, but I did the programming myself. I tried to create a musical bed that made it easy to sing cool vocal parts. We always set a goal to have a certain sound, and we followed through with it. We didn't compromise."

As such, the album opens with perhaps the biggest departure, the slow-burning "I Might Let The Devil Win." Piano pierces glitchy beat-craft as Lajon's delivery borders on magnetic and manic as he confesses, "I want to give in, oh no, the devil won't win."

If Trent Reznor produced The Weeknd, it might sound something like this…
"When we agreed on the song, we realized we could do anything," says Clint. "The vocal is really upfront and in your face. It seems like he's whispering the lyrics in your ear. You keep resisting temptations, but finally you're like,
'It's just who I am. I'm going to do it'
."
On the other end of the spectrum, the first single and finale "Fence" goes right for the jugular with pummeling drums, a chugging riff, and guttural barks from Lajon. It crashes right into a hammering hook before spiraling into an incendiary solo.
"It has the old school Sevendust vibes," he smiles. "It was really a product of collaboration at the farmhouse. Morgan was playing, and we all started jamming in the same room. I'm so glad we got a chance to do a headhunter like
'Fence'
for this album."
The title track "Truth Killer" fuses searing orchestration with a rush of distortion and powerhouse refrain.
"Nobody wants to hear the real truth," laments Clint. "They want things sugarcoated and watered-down, so they can feel better. It definitely spoke to the overall tone of the subject matter."
Then, there's "Everything." A jarring guitar melody underlines an affirmation on the catastrophically catchy chorus.
"
You're basically saying
, 'I'll be anything you need me to be, and I'll be there for you in every way possible'
,
"
he elaborates.
As if baptized in frustration, "Holy Water" snakes through an off-kilter bounce over incisive synths towards a massive chant,
"Someday I'll see the light. I hope before I die
.
"
"None of us are perfect, so there's no reason to judge," Clint observes. "We're all trying to figure it out, but a lot of people will sling their holy water at you and act like they're better than everyone. I have a definite belief and relationship with God, but I'm not here to make anyone believe anything."
"Superficial Drug" intoxicates with a sinewy bass line and head-nodding groove as one of the record's most melodic moments takes hold.
"Everyone needs the
'follows'
and
'likes'
," he continues. "The social media world is very superficial for the most part. It's part of the design, and I'm guilty of it too. So, the song says,
'Go ahead and take your superficial drug. I'm over it'
. I want to be around people where there's depth to the conversations. We have enough friends. We would die for our fans and the Sevendust family. That's all we need."
In the end,
Truth Killer
reaffirms there's only one Sevendust—and they're here forever.
"As a kid who used to wait in lines to see concerts, I want to deliver the artistic quality I was looking for as a fan," Clint leaves off. "I want people to know we cared, took some chances, and still have the creative spark. I want them to know we have more to say and more to prove."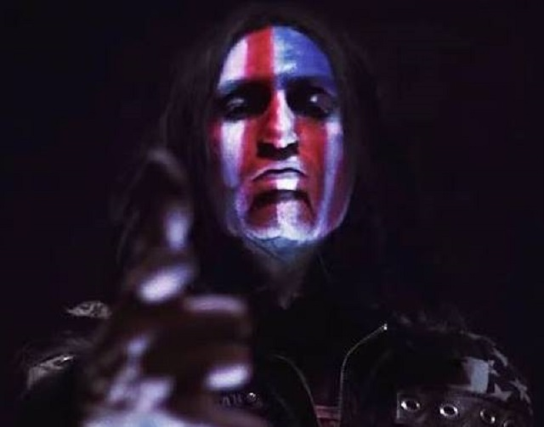 Dope
An uncompromising New York City-based outfit that draws from both heavy metal and industrial music, Dope's confrontational emissions evoke Ministry, Skinny Puppy, and White Zombie. Emerging in 1999 with the hard-hitting Felons and Revolutionaries, the group continued to beat the post-industrial drum on 2005's American Apathy and 2018's Blood Money, Part 1, while managing to weave in elements of speed, alternative, rap, and nu-metal.
The quintet was formed in the Chicago area by brothers Edsel Dope (lead vocals, rhythm guitar) and Simon Dope (keyboards). Simon studied chemistry at the University of Florida, then received a scholarship to Polytechnic in Brooklyn. There he was joined by his brother, with the two claiming to have financed their demos by selling drugs. The initial incarnation of the band included lead guitarist Tripp Eisen, bass player Acey Slade, and drummer Preston Nash. They began a selective series of gigs in late 1997. In October 1998, they were signed to Flip Records, which made a production deal with Epic.
Dope's debut album and best-selling release to date, Felons and Revolutionaries, was released in September 1999. The Dope brothers gutted their lineup after the ensuing tour, switching Slade to guitar and bringing in original bassist Sloane Jentry, guitarist Virus, and drummer Sketchy Shay. In the fall of 2001, they released their second album, Life. Two years later, the band inked a deal with Artemis and issued the nu-metal-leaning Group Therapy. The punitive American Apathy arrived in summer 2005, featuring covers of Depeche Mode's "People Are People" and N.W.A's "Fuck tha Police." It topped the Billboard Heatseekers chart upon release. No Regrets was issued four years later, and featured a guest appearance by Zakk Wylde. After an extended hiatus, Dope's classic lineup returned with a new album and coinciding tour. The band -- Edsel Dope, Acey Slade, Virus, and Racci Shay -- released Blood Money, Pt. 1 in late 2016, with a sequel, the aptly-named Blood Money, Pt. 2, arriving in 2019. -from AllMusic.com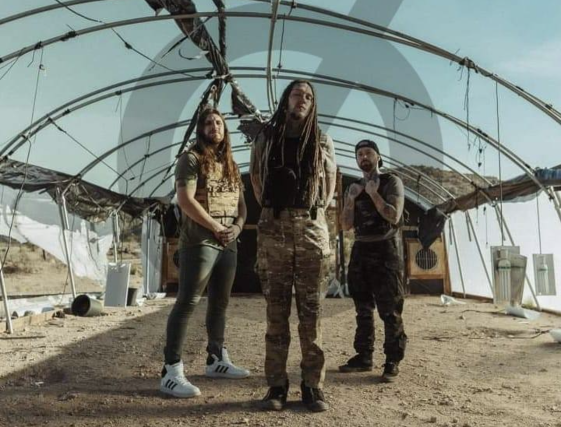 Lines of Loyalty
The Kenosha, WI trio—Nubz Morrison [vocals, guitar], Redo Ianni [bass, vocals, keys], and Shane Madsen [drums, percussion]—deliver melodically magnetic rock anthems with unapologetic dedication and diligence. Not only did they release a fan favorite full-length and EP, but they also shared the stage with heavy hitters such as Puddle of Mudd and Royal Bliss in addition to touring with Pop Evil. Lines Of Loyalty draws on influences such as Incubus, Seether, and Slaves and embrace their heavier tendencies.