About This Event
VIP Meet & Greet
Includes:
- One GA Floor Ticket
- 30 Minute Early Entry
- Meet & Greet with Corey
- Merch Package
All tickets on the floor & mezzanine are general admission, standing room only. Limited seating will be available on both the floor & mezzanine on a first come, first served basis.
--
PLEASE RIDESHARE - Parking is limited around the venue. We strongly recommend using rideshare apps like Uber or Lyft for transportation to and from the venue. There is a designated rideshare pick up / drop off location near the entrance for your convenience.

Need an Access Code? Sign up for our newsletter to get new show announcements, exclusive presale codes, rental discounts and more. Sign up HERE.

*Presale codes are usually sent out on Thursdays at 10am as part of our weekly newsletter.
Artist Info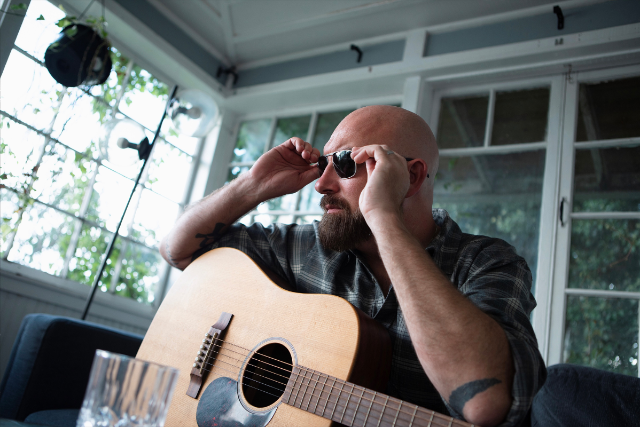 Corey Smith
Smith has amassed an unfailingly devout fan base, not only in his native Southeast region, but all around the nation, simply by telling it the way it is. He has released 10 albums—including 2011's Top 20 release The Broken Record. Corey has written every word on every album himself and he produced 9 out of 10 of the records. In Summer 2015, Corey teamed up with producer Keith Stegall (Alan Jackson, Zac Brown Band) for his album, "While the Gettin' Is Good," which was released on Sugar Hill Records. Smith's concerts, which were documented on his last live record, Live in Chattanooga, regularly sell out, with audiences singing along to such fan favorites as the coming-of-age anthem "Twenty-One," the nostalgic time warp "If I Could Do It Again" and the group hug "I Love Everyone." Corey consistently tours, hitting around 120 dates per year and has begun releasing singles from his upcoming project, the Great Wide Underground.
Jeb Gipson
Clayton, Georgia native Jeb Gipson started playing music at age six and was immediately hooked. Bluegrass played a big influence on him when he started out and he soon moved from singing in church to playing all over the country with his dad's bluegrass band.
At age 17, Gipson says that songwriting started consuming his life, simply because of his strong passion for it. He began making trips to Nashville to meet with publishers in 2015 and found one who took a chance on the young writer. In the spring of 2016, Gipson signed a publishing deal with Sea Gayle Music and packed his bags and moved to music city.
Quickly breaking into the industry, he met many co-writers, who he now calls friends, and has a catalog stacked with hits. Gipson has strong influences like Keith Urban, John Mayer, Ricky Skaggs, and Brooks and Dunn, and his music has taken the form of the "good ole boy point of view with some serious soul."
Gipson released his first EP in April, 2021 and has been on tour with artists such as Riley Green, Jon Langston, Hardy, Morgan Wallen, and more. He has come a long way but knows that in this line of work, "you never stop growing," and is excited for what is to come.